Genndy Tartakovsky Directing 'Hotel Transylvania 2' And 'Can You Imagine?'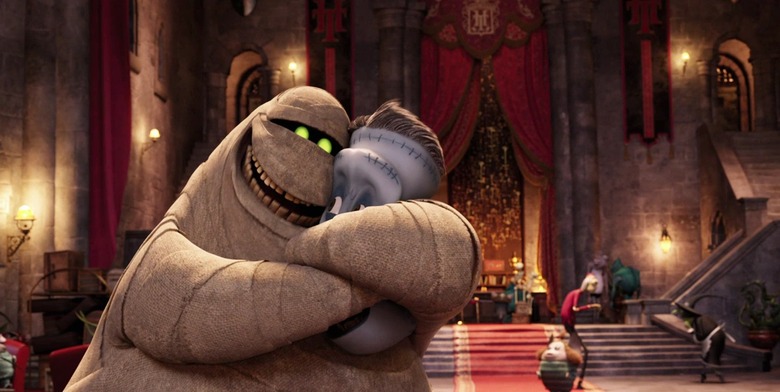 Sony loves Genndy Tartakovsky so much, they're never letting him go. The animation director scored a huge hit with his first film for the studio, Hotel Transylvania, and has since been hard at work on a second, Popeye. Now he's signed on to direct two more projects for Sony.
One is the sequel to Hotel Transylvania, naturally, but the other is an intriguing original work tentatively titled Genndy Tartakovsky's Can You Imagine? One for them, one for him. Hit the jump for more details on both.
According to the THR, Hotel Transylvania 2 is still on track to open next fall with Tartakovsky at the helm. His Popeye is expected to open sometime in 2016. It's unclear when Can You Imagine? will get going, but we assume it'll be sometime after the first two are done.
Adam Sandler and Robert Smigel are currently writing the script for Hotel Transylvania 2, but little else about the movie has been revealed so far. Even less has been divulged about Can You Imagine? THR describes the movie, which Tartakovsky is also writing, as "a fantastic journey through one boy's imagination." Sounds promising, if vague. Hotel Transylvania's Michelle Murdocca will produce.
If that sounds like an intense workload, it is. However, Bob Osher, president of Sony Pictures Digital Productions, credits Tartakovsky's TV background for his ability to juggle several different projects.
"In the world of television, they work on multiple episodes simultaneously while also keeping an eye on an entire season," he said. "He's used to, and likes, a high level of workload." Tartakovsky previously created the shows Dexter's Laboratory, Samurai Jack, Star Wars: Clone Wars (not to be confused with Star Wars: The Clone Wars).