'13 Sins' And 'Starry Eyes' Red-Band Trailers: Horror Hits SXSW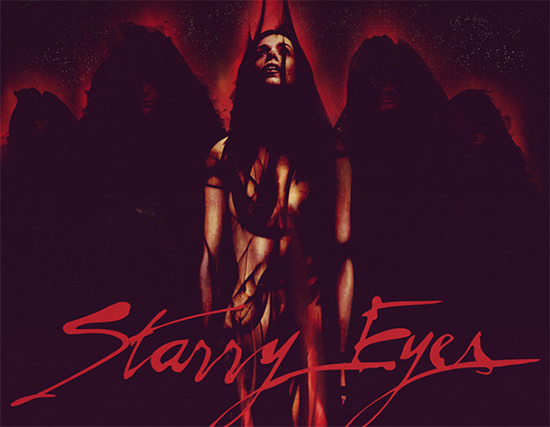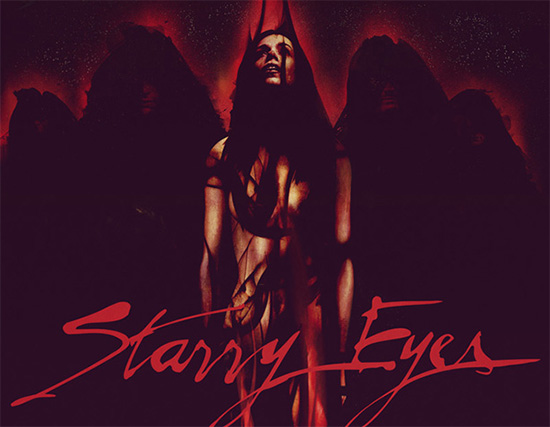 The SXSW film festival has been ramping up its Midnight programming over the past few years, to the point where each new iteration of the fest sees the debut of at least one or two very worthy genre entries.
Two of the Midnight films this year are 13 Sins and Starry Eyes, and short, violent and intense trailers are available for each. (That's an excerpt of the spectacular Starry Eyes poster above; see the full image below.)
First up we've got 13 Sins, from The Last Exorcism director Daniel Stamm and starring Mark Webber (Scott Pilgrim vs the World). The trailer makes the film look a bit like Cheap Thrills (itself a SXSW film) by way of The Running Man. Webber plays a guy who gets a mysterious phone call offering him loads of cash in exchange for completing ever-more dangerous and morally questionable tasks. Ron Perlman is the cop on his tail. Radius-TWC will release the movie on demand March 14 and in theaters April 18.
13 Sins red-band trailer
Then there's Starry Eyes, which looks like a really twisted take on the classic story of the young woman who looks for stardom in Hollywood. This trailer starts off pretty routine, but gets more brutal as it goes along. I noticed Sam Zimmerman of Fangoria calling this one of his fave films of the festival, and also saying that it has, er, "amazing face evisceration," as a promise to the gore fans.
Kevin Kolsch & Dennis Widmyer wrote and directed; the score is from Jonathan Snipes (Room 237).
A hopeful young starlet uncovers the ominous origins of the Hollywood elite and enters into a deadly agreement in exchange for fame and fortune. Starring Alexandra Essoe, Amanda Fuller (CHEAP THRILLS / RED WHITE & BLUE), Fabianne Therese (THE AGGRESSION SCALE / JOHN DIES AT THE END), Noah Segan (LOOPER / BRICK), Shane Coffey (PRETTY LITTLE LIARS), Pat Healy (CHEAP THRILLS / THE INNKEEPERS) and Marc Senter (RED WHITE & BLUE).