Cool Stuff: Gallery 1988 Does 'Lost' Reunion Poster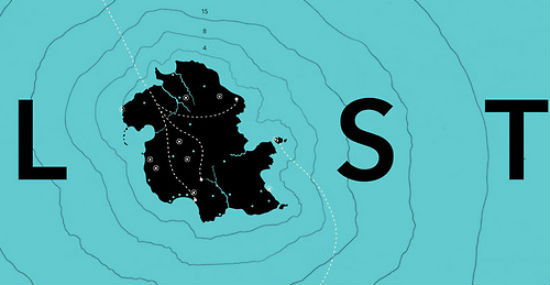 The history between Gallery 1988 and the show Lost has been well-documented. The Los Angeles art gallery curated not one, but two uber-successful viral art campaigns centered around the final season of the show. Now, ten years since the show's debut, they're doing it one more time.
Gallery 1988 and Phantom City Creative have teamed up to do a limited edition screenprint for the 10th anniversary Lost reunion happening at PaleyFest in Los Angeles this weekend. See the full image below.
Gallery 1988 premiered the image and said the following about it: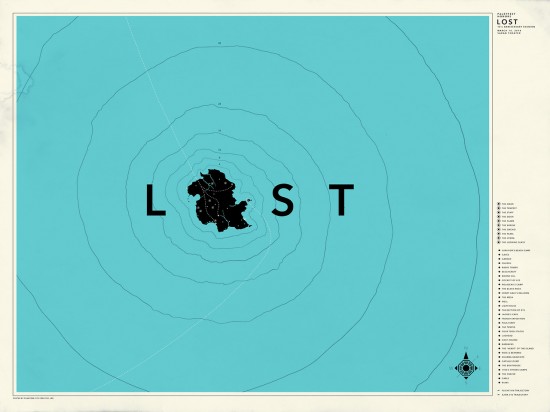 With our history with the TV show LOST, and our relationship with the Paley Center for Media, you knew we HAD to do something for this Sunday's 10 year reunion of the LOST pilot, which part of the yearly PaleyFest. We enlisted Justin Erickson of Phantom City Creative to create the screen print and boy, did he make something for the fans (you can click it to see it zoomed). They will be for sale at the event, which is this Sunday at the Dolby Theater. Tickets are still available.
A large number of the cast, as well as Damon, Carlton (maybe a Polar Bear?) and the friend who helped us start it all, Paul Scheer, will be hosting. Going to be quite a special night and we're thrilled to be part of it.
We will have 200 of the 24x18 inch print to sell, and they are $30 each. Whatever is left over from the event, will be up on our website then next day.
Gallery 1988's Lost poster exhibits are credited with kickstarting the popular trend in pop culture art and screenprints so this is a very nostalgic piece for a lot of people. Phantom City Creative also did a fantastic job of simplifying the complicated show with an iconic, eye-catching image.
Any remaining prints will go on sale at www.gallery1988.com.