Trivia: Liam Neeson Turned Down James Bond For A Very Un-Bond-Like Reason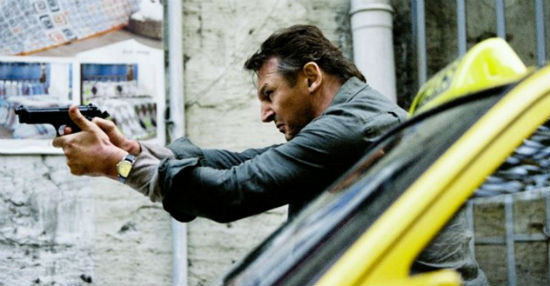 Taken transformed Liam Neeson from respected dramatic actor to white-hot action star in 2008. But that transition could've come a lot sooner had Neeson accepted a certain job in the '90s.
In a recent interview, Neeson revealed he'd turned down the iconic role of James Bond in what turned out to be Goldeneye, for the most un-Bond-like of reasons. Find out why after the jump.
"I was heavily courted, let's put it that way, and I'm sure some other actors were too," he said. "It was about 18 or 19 years ago and my wife-to-be [Natasha Richardson] said, 'If you play James Bond we're not getting married!' And I had to take that on board, because I did want to marry her."
The timeline indicates that Neeson was in the running to take over the franchise from Timothy Dalton, whose last Bond film was 1989's License to Kill. Sean Bean and Paul McGann were also said to be in consideration at the time. But as we all know, the role eventually went to Pierce Brosnan, who made his 007 debut with 1995's Goldeneye.
Neeson did not explain why Richardson was so against the idea of his playing Bond. Perhaps she was put off by the lengthy, far-away shoots, or maybe she just thought the franchise was cheesy. Either way, there's something amusingly appropriate about a man turning down the role of the world's most famous womanizer so that he could settle down and get married in real life.
In any case, Neeson does not seem to have any regrets. The paper describes him as "smiling" while recounting the memory, and his decision to stick with Richardson definitely worked out well — they remained happily hitched until her death in 2009.