'The Raid 2' Featurette: 10 Minutes Of Behind The Scenes Footage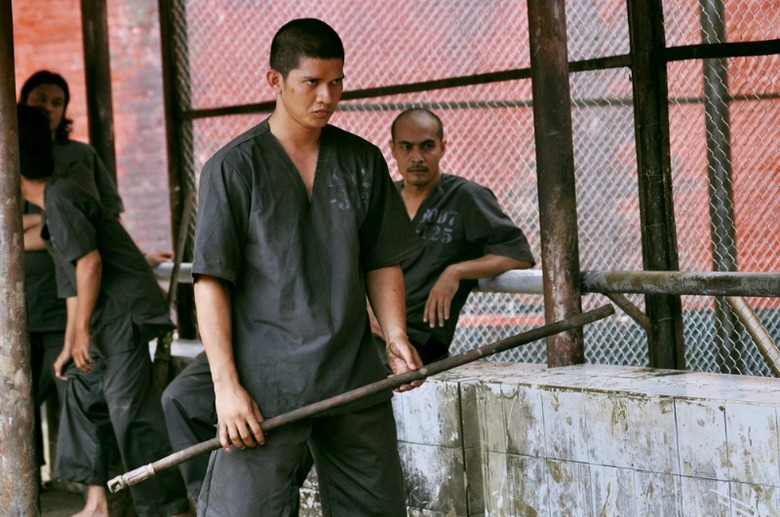 This Raid 2 featurette is 10 minutes of awesome. Just like Gareth Evans' action epic is longer than average (148 minutes), this behind the scenes video mimics that size and scope. It has a nice chunk of footage and insight into how the filmmaking team made one of the best action movies, well, ever.
Also, the featurette gives a better idea of the plot of The Raid 2, which involves Rama (Iko Uwais) going undercover to infiltrate the ultimate bad guys behind the first Raid. It's a must watch for anyone anticipating one of the most badass, jaw-dropping, violent and exciting action films you'll ever see. Check out The Raid 2 featurette below.
Thanks to the official Raid 2 YouTube for this video.
That "#1" in the title is incredibly promising, suggesting we'll get a few more of these  featurettes before The Raid 2 hits theaters on March 28.
For more on The Raid 2, you can read our review here, watch a video review here or check out some of the new posters, images, and more at this link. The film opens soon and you honestly might not be ready. The Raid 2 is that damn good.
Here's the official plot description:
Following immediately after the events of THE RAID, RAMA (Iko Uwais) is forced to reinvent himself as an undercover cop in order to provide protection for his wife and child. Working for the anti-corruption taskforce led by the one person he can trust, BUNAWAR, he is given a mission to engage himself as an enforcer for a local mob boss, BANGUN. Finding a way in through BANGUN's son UCO, RAMA must hunt for information linking BANGUN with police force corruption. All the while, he harbors a dangerous and personal vendetta for revenge and justice that threatens to consume him- and bring both this mission and the organized crime syndicates crashing down.