'The Grand Budapest Hotel' Red Band Trailer: "Oh, F*ck It"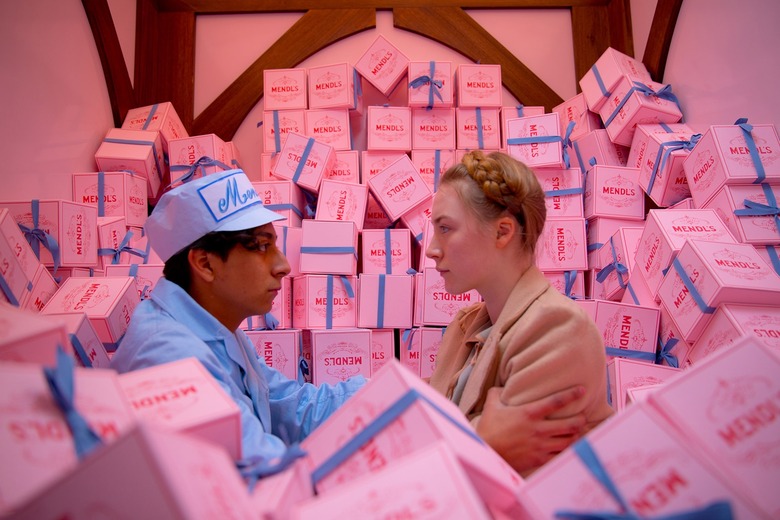 The Grand Budapest Hotel has already opened in theaters and even set a box office record. But it's set to expand into even more markets over the next few weeks, so Fox Searchlight is giving the picture a marketing boost with a new red band trailer.
Now, this is still Wes Anderson we're talking about, so as red-band trailers go it's not so scandalous. There's some cursing, a bit of nudity, and a brief glimpse of fellatio, and that's about it in terms of objectionable material. Still, if you haven't seen this movie yet, the promo will offer some new footage. Watch it after the jump.
The bad words and sex jokes are fun, but the trailer does an even better job of highlighting The Grand Budapest Hotel's most appealing element: Ralph Fiennes' singular hotel concierge Gustave H. He's witty, elegant, hyper-competent, and a bit vain, and he's one of Anderson's most lovable creations ever.
If you live in New York or Los Angeles, The Grand Budapest Hotel is already playing at a theater near you, . If you don't, check this Fox Searchlight page to find out when it's opening in your area.
THE GRAND BUDAPEST HOTEL recounts the adventures of Gustave H, a legendary concierge at a famous European hotel between the wars, and Zero Moustafa, the lobby boy who becomes his most trusted friend. The story involves the theft and recovery of a priceless Renaissance painting and the battle for an enormous family fortune—all against the backdrop of a suddenly and dramatically changing Continent. Starring Ralph Fiennes, F. Murray Abraham, Mathieu Amalric, Adrien Brody, Willem Dafoe, Jeff Goldblum, Jude Law, Harvey Keitel, Bill Murray, Edward Norton, Saoirse Ronan, Léa Seydoux, Jason Schwartzman, Tilda Swinton, Tom Wilkinson and Owen Wilson.