Jason Sudeikis Nabs Lead In 'Fletch Won'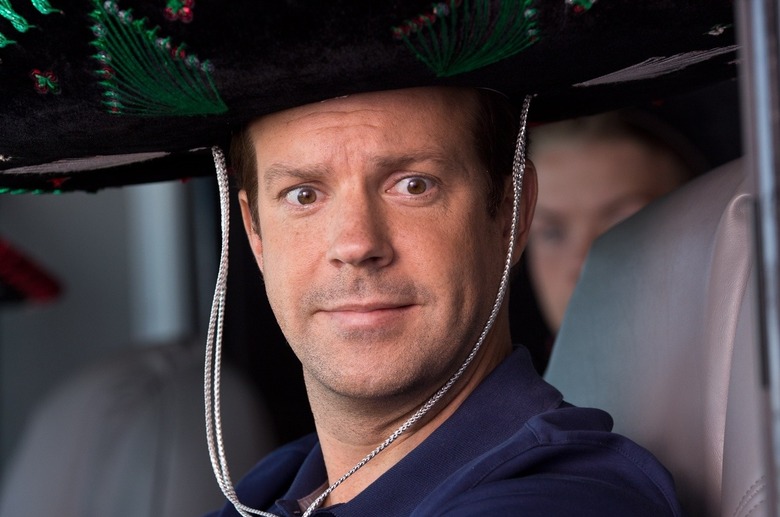 Fletch Won had already been in the works for a decade when it landed at Warner Bros. in 2011 and, at first, it seemed like this iteration might be a non-starter as well. The project went through several screenwriters, none of which quite managed to crack it (Kevin Smith being the most famous). In the meantime, we heard almost nothing else about it.
But at long last, the movie is taking a big leap forward as Jason Sudeikis has been tapped to star. The Saturday Night Live alum takes over the classic role from another Saturday Night Live alum, Chevy Chase. The latter starred in two Fletch movies during the 1980s. More details on the new version after the jump.
The new film is described as a "gritty" origin story, but also as an "action-comedy with heart" — less Batman Begins (or Viking Santa), then, than Beverly Hills Cop or Midnight Run. Tonally, it'll be closer to McDonald's original books than the two earlier films starring Chase were.
The studio had gone through many drafts with many different writers before producers David List, Steve Golin, and Michael Sugar stepped in. Warner Bros. was satisfied with their draft, and has managed to get Sudeikis in talks. The next step will be to find a director.
Sudeikis's relationship with the studio goes back a ways. His last movie was We're the Millers, a surprise smash that raked in $270 million worldwide last summer. Before that, he starred in Warner Bros.' The Campaign and New Line's Horrible Bosses and Hall Pass.
He's due to star in the Horrible Bosses sequel this fall, and has the indie romcoms Tumbledown and Sleeping With Other People coming up next.