Sequel Bits: 'Bond 24', 'The Raid 2', 'Veronica Mars', 'Immortals 2'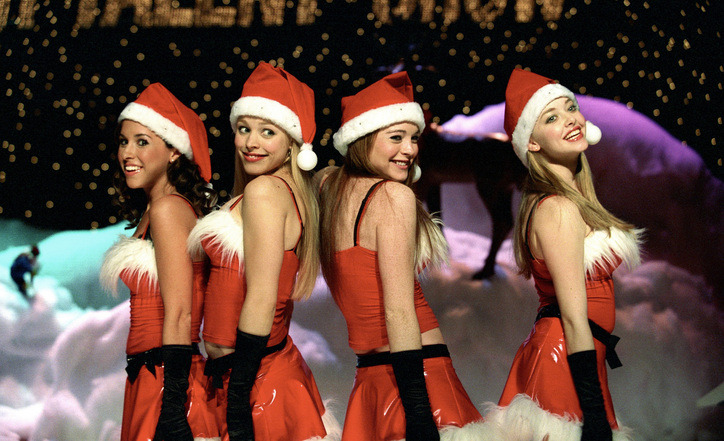 High school movie reunions are recurring theme in today's Sequel Bits. Zac Efron and Lindsay Lohan tease High School Musical and Mean Girls reunions, respectively, while Kristen Bell discusses a potential Veronica Mars sequel. Also after the jump:
Ralph Fiennes

hints at M's future in

Bond 24
Fifty Shades producer isn't thinking sequel just yet
Producer gives a status update on Immortals 2
Agent 47 adds Thomas Kretschmann as the villain
The Raid 2 reveals a striking new poster
I continue to see all the guys from High School Musical. Every time we do, it's like, there's just this look between us. It's so cool because we never forget a single moment of that experience. As soon as you see Corbin [Bleu], Lucas [Grabeel], anybody, it just brings you right back to those days.
At this point, however, the sequel seems to be purely theoretical. "We're all thinking about it," Efron said. "We haven't really talked about it, but we'll start now." [E!]
As Mean Girls approaches its tenth birthday, star Lindsay Lohan revealed there are plans in the works to bring the cast and crew back together.
"When I was backstage I saw Tina [Fey], and she mentioned maybe doing some sort of reunion," she said on Jimmy Fallon's Tonight Show. "She said she was talking to Lorne [Michaels] about it. So she's talking to the big boss." [via EW]
Although Ralph Fiennes claims not to know anything about the next Bond film, he has heard some promising gossip. "The rumors are that I'm not stuck behind a desk, that I maybe do get out and maybe there's a little bit of action for M," he said. "I hope so."
For now, though, he's in the same boat as everyone else — he's "dying to know" about the next movie but "nothing is forthcoming yet." Presumably he'll learn more between now and November 6, 2015, when the movie opens. [HitFix]
It took a Kickstarter campaign to get the Veronica Mars movie off the ground, but star Kristen Bell says the sequel, should one get made, likely won't follow the same route.
[The fans] put their cash on the table. They put their money where their mouth was and they proved they were an audience that would support this film. That's all we needed. So, for me I want to see this made like any other movie, where you don't have to presell it to your fans, and I would do another incarnation of Veronica in a heartbeat.
In other words, if you want a sequel, don't wait for a Kickstarter campaign. Just make sure to catch the first movie when it opens this weekend. [CinemaBlend]
Fifty Shades of Grey has built-in franchise potential, since E.L. James' book is the first in a trilogy. However, producer Dana Brunetti says they're taking the story one movie at a time for now.
"I have no idea," he said of the possible sequel. "I have no idea yet. We haven't even started discussing that yet. We just want to get this one wrapped and get it cut. We'll see the cut, see how it goes, and once it's released, we'll start discussing what happens next." So postpone the Fifty Shades Darker talk until February 13, 2015. [MTV]
There hasn't been much talk of an Immortals sequel recently, but producer Mark Canton says one is still in the works. Provided they can get the screenplay right, that is.
"We have to have the right story," he said. "If we don't have the right story, we're not doing it. So we don't have to worry about other people. We're working on some ideas. We're talking to writers now. We're not in a rush."
Canton also added that he hopes the next 300 arrives a bit faster than this one did. "I would hope so for the public," he said. "Because I think they're going to come out of this one wanting more." [Collider]
Avengers: Age of Ultron isn't the only action-packed sequel  Thomas Kretschmann has coming up. The Stalingrad actor has just booked the villain role of Le Clerq in Agent 47, the sequel to 2007's Hitman. Aleksander Bach is directing.
Krestchmann's character is described as "the chairman of an organization called Syndicate International, which is set on creating an army of unstoppable agents. Also starring are Rupert Friend, who replaced Paul Walker as the title character, and Zachary Quinto, who'll play another villain. Shooting on the movie is underway now in Berlin. [THR]
To complement the film's SXSW debut, Sony Pictures Classics has unveiled a splashy new poster for Gareth Evans' The Raid 2. At front and center is Iko Uwais, who once again plays rookie cop Rama.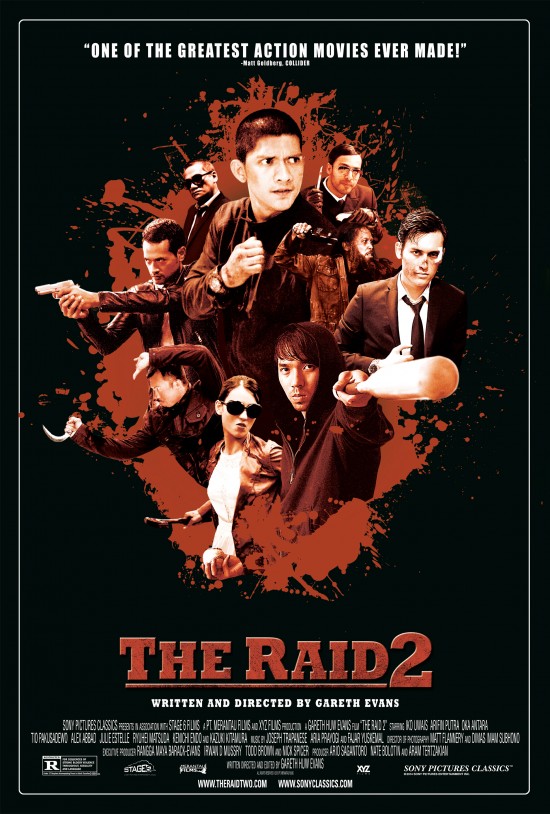 The Raid 2 opens March 28. [EW]