'The Art Of Rio:' Exclusive Concept Images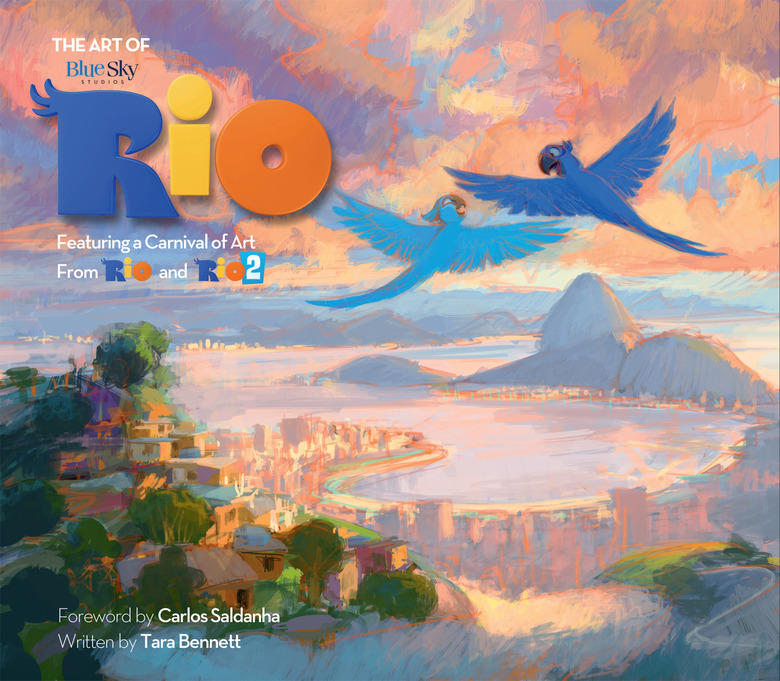 We may receive a commission on purchases made from links.
Every year, animated movies are released that fly under the radar and end up being big hits. One of those in recent years was Rio. A sequel, Rio 2, hits theaters next month. Leading up to that release, Titan Books is releasing The Art of Rio, a collection over 300 pieces of concept art, character sketches, storyboards and digital paintings from Rio as well as the upcoming sequel Rio 2.
Below, check out an exclusive set of images from the book.
You can order The Art of Rio, which is out Tuesday, at this link. And below are some exclusive images from the book..
Here's the description of the book:
From 20th Century Fox Animation and Blue Sky Studios, the creators of Ice Age and Horton Hears a Who!, the musical adventure comedy Rio told the story of how rare Blue Macaws Blu and Jewel met and fell in love in Rio de Janeiro during Carnival. In Rio 2, the pair journey with their 3 chicks to the amazon jungle in search of their wild roots. With over 300 pieces of concept art, character sketches, storyboards and digital paintings, along with interviews with the key animation talent, this book reveals the artistry behind the 2 colorful movies.
And here's the description of Rio 2, which opens April 11.
The entire cast of the animated smash RIO returns in RIO 2, and they are joined by a new flock of top actors and musical talents. Rich with grandeur, character, color and music, RIO 2 finds Jewel (Anne Hathaway), Blu (Jesse Eisenberg) and their three kids leaving their domesticated life in that magical city for a journey to the Amazon. They encounter a menagerie of characters who are born to be wild, voiced by Oscar nominee Andy Garcia, Oscar/Emmy/Tony-winner Rita Moreno, Grammy winner Bruno Mars, and Tony winner Kristin Chenoweth.