'Enormous' Teaser Trailer: Living Under Threat Of Monster Attack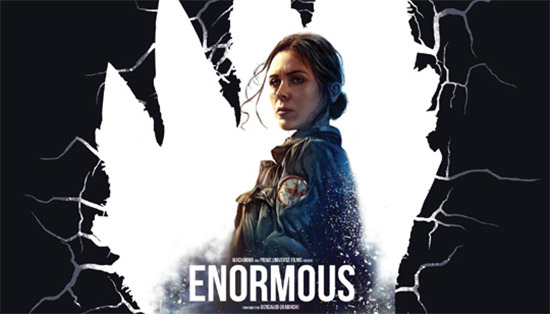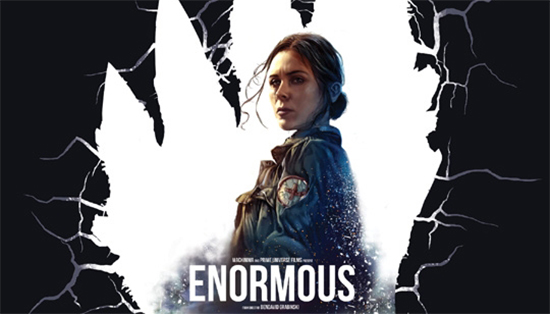 With Godzilla providing giant monsters for the big screen this year, the web series Enormous is prepped to deliver a smaller blast of giant monsterdom. Rather than being about giant monster attacks, Enormous shows us an Earth that has already been devastated by monster attacks, in which the few surviving humans are scrambling to remain alive and fight back against the beasts. This first Enormous teaser trailer shows some of that scramble, and just a hint of the monsters; check it out below.
The Machinima series is based on the graphic novel of the same name by Tim Daniel and Mehdi Cheggour; the pilot is directed by BenDavid Grabinski (the short Cost of Living) with a script by Trollhunter director Andre Ovredal.
Enormous launches on Machinima on March 20. With Ceren Lee, Erica Gimpel, Steve Brand, Garret Coffey, Billy Miller, Dallas Liu,  Joe Swamberg, Nathan Moore, Todd Farmer, Simon Barret, and Charles Melton.
The film picks up years after E Day, the worldwide attack of massive insect like beasts, as the remaining humans from all walks of life must band together to survive and fight back against the monstrous invaders. Viewers are introduced to Ellen (Ceren Lee), a mother who has lost her child, and watch as she prepares to play a major role in the human resistance. The cast also includes Steve Braun (Wrong Turn 2), and Erica Gimpel (Veronica Mars).
The hit graphic novella series ENORMOUS .
com), tells of how humanity is plunged down the food chain when an ecological event creates gargantuan beasts that decimate civilization. The series explores how humans react and cope with survival from multiple points of views and from multiple settings around the planet. In the tone of CLOVERFIELD and THE WALKING DEAD, ENORMOUS focuses on strong characters and complicated relationships with the monsters as the background.