'Deliver Us From Evil' Trailer: "You Haven't Seen True Evil"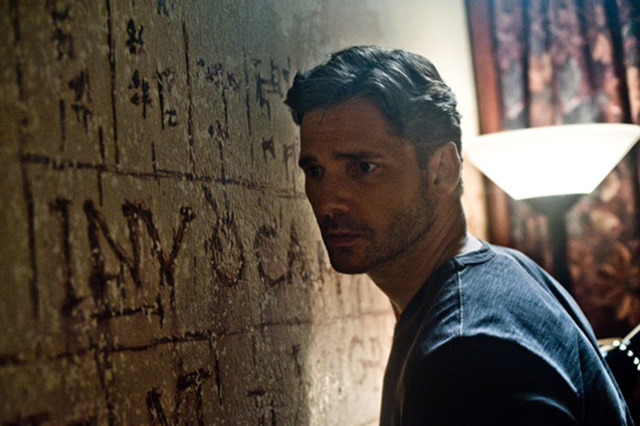 Scott Derrickson last brought us the film Sinister, which put Ethan Hawke into the psyche of an increasingly messed-up writer. Now here's the Deliver Us From Evil trailer, which marks the debut of Derrickson's new horror, and features Eric Bana and Edgar Ramírez as an unlikely cop-priest duo who deal with demonic possession.
This is a pretty unusual trailer. It begins in typical fashion with a lot of quick cuts and some ominous images tied together with dialogue voiceover. But then it settles down into basically one sequence. The trailer takes its time. We've seen a few other horror films do something like this (The Conjuring comes to mind) but this is still stands as an atypical trailer. And this one ends with a real Twin Peaks-worthy moment that worked for me.
(This film was once called Beware the Night, so if you are confused about why Derrickson's new one doesn't have the title you expected, that might account for it.)
Deliver Us From Evil opens on July 2. Apple has the trailer.
In DELIVER US FROM EVIL, New York police officer Ralph Sarchie (Eric Bana), struggling with his own personal issues, begins investigating a series of disturbing and inexplicable crimes. He joins forces with an unconventional priest (Edgar Ramírez), schooled in the rituals of exorcism, to combat the frightening and demonic possessions that are terrorizing their city. Inspired by the book, which details Sarchie's bone-chilling real-life cases.