'Noah', 'Nymphomaniac' Banned In Parts Of The Middle East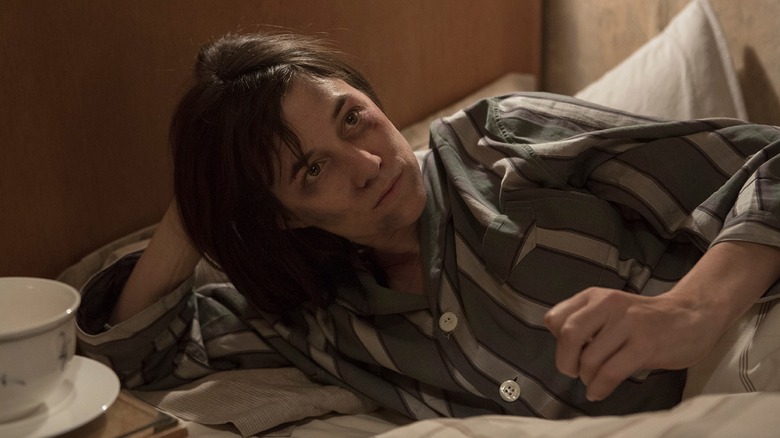 This spring brings a wave of promising high-profile projects, but for cinephiles in the Middle East the pickings will be slightly slimmer. Darren Aronofsky's Noah and Lars von Trier's Nymphomaniac have been banned in the parts of the Middle East, which is probably about the only thing the two films have in common. Find out where and why after the jump.
That's despite the fact that Noah already has an Egyptian release date, March 26. In a statement, Egypt's Sunni institute Al-Azhar called for the banning of the Paramount epic, criticizing it as "contrary to faith and to the fundamentals of the Islamic Sharia [law]."
"Al-Azhar renews its rejection to the screening of any production that characterizes Allah's prophets and messengers and the companions of the Prophet [Mohammed]," it said. "Therefore, Al-Azhar announces the prohibition of the upcoming film about the Allah's messenger Noah — peace be upon him.
Muslims are not the only ones who've objected to the movie. Last month, Paramount added a disclaimer to the Noah marketing materials explaining that "artistic license" had been taken, after an American Christian group complained that Aronofsky's take on the tale was not literal enough.
Meanwhile, over in Turkey, the film board has issued an outright ban on Nymphomaniac after classifying the film as pornography. "This film is in the porn category... because of its explicit sexual scenes," said Turkey's cinema general director Cem Erkul. "It also depicts extreme violence against women."
Nymphomaniac Volume 1 had been scheduled to open March 14 in the country, followed by Nymphomaniac Volume 2 on March 21. It had already been given an 18+ rating, meaning no one younger than 18 would have been allowed to see it.
The decision was not without controversy, as THR points out. Board member Yamac Okur called the decision "censorship" and tweeted afterward that "barring any cinema movie from commercial screening is unacceptable." Turkish director Nuri Bilge Ceylan also weighed in, tweeting, "I strongly condemn the ban on the film Nymphomaniac while there is in fact a policy in place on age limit."
But Turkish citizens may get their chance to see the movie yet, if they can get a ticket to the Istanbul Film Festival in April. The ban applies only to the theatrical release of von Trier's film, and Nymphomaniac will screen as planned during the event.