Tom McCarthy Adapting 'Tommysaurus Rex'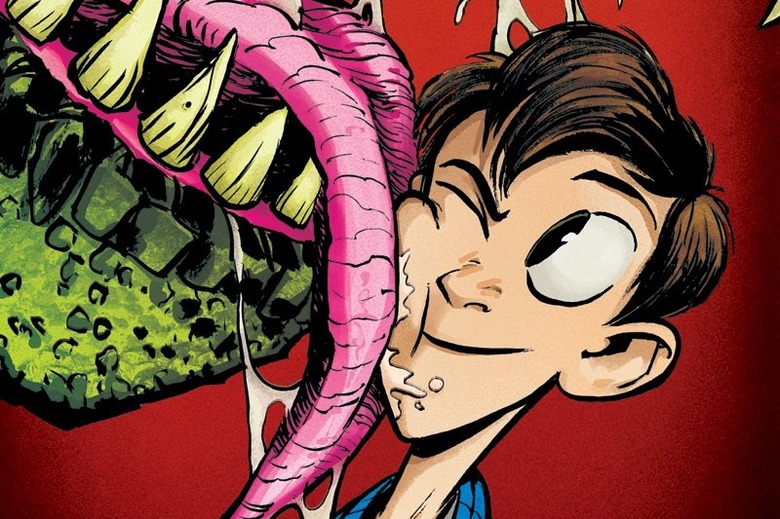 Between The Station Agent, The Visitor, and Win Win, we've developed a pretty good idea of what to expect from Tom McCarthy: low-key indies with touches of humor and pathos. But he's shaking things up a bit with his upcoming The Cobbler by throwing fantasy and Adam Sandler into the mix. And now his next project after that could be an even bigger departure.
McCarthy has signed on to write and possibly direct the Tommysaurus Rex movie, based on an Image Comics book about a boy and his dinosaur pal. Get more details after the jump.
The studio paid $1 million for the rights at the time and put a lot of effort into making the movie happen. They went through several drafts of the script and even courted David O. Russell to write and direct. Nevertheless, the project failed to get off the ground. Universal put Tommysaurus Rex into turnaround — only for it to return to the studio some time later.
Written and illustrated by Doug TenNapel, Tommysaurus Rex follows a boy who moves in with his grandfather for the summer. The kid's life isn't easy — he's just lost his beloved pet dog, and bullies won't stop picking on him. Things start to turn around for him, however, when he discovers and befriends a huge dinosaur.
While Tommysaurus Rex doesn't have much in common with McCarthy's earlier directorial efforts, McCarthy does have experience with family-friendly fare. He received a story credit on Pixar's Up, and penned Disney's sports drama Million Dollar Arm. In the meantime, look for his next film The Cobbler to open sometime this year.