'Whiplash' Director To Make Musical 'La La Land'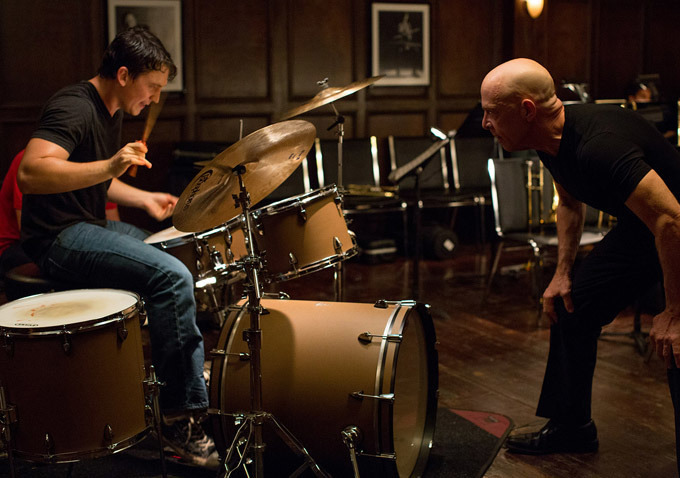 Damien Chazelle, who wrote Grand Piano and wrote and directed Whiplash, certainly has a musical bent. While both of his films so far have had thriller elements, they have also had significant musical influence. Grand Piano follows a concert pianist, played by Elijah Wood, who is warned that any missed note in one particular performance will have violent consequences. Whiplash (above) follows a student jazz drummer who seeks greatness under the tutelage of an unusually stern taskmaster. (Read my review here.)
Now Chazelle will make a film called La La Land,  which keeps the musical element, still with a jazz inclination, and sounds like it could even edge into thriller territory.
The LA Times says the film is "described as a romantic musical set in L.A., the script centers on an aspiring actress and jazz musician who fall in love but see their relationship tested by the high-stress environment of the city's arts and entertainment community.
The site says there is some studio interest, but that no big label has yet stepped up to produce and/or distribute. We don't have any further detail at this point, and no cast possibilities to share, but given that Whiplash did so well at Sundance there's a good chance that Chazelle will be able to pull in a solid cast.