Antoine Fuqua To Direct 'Southpaw' Starring Jake Gyellenhaal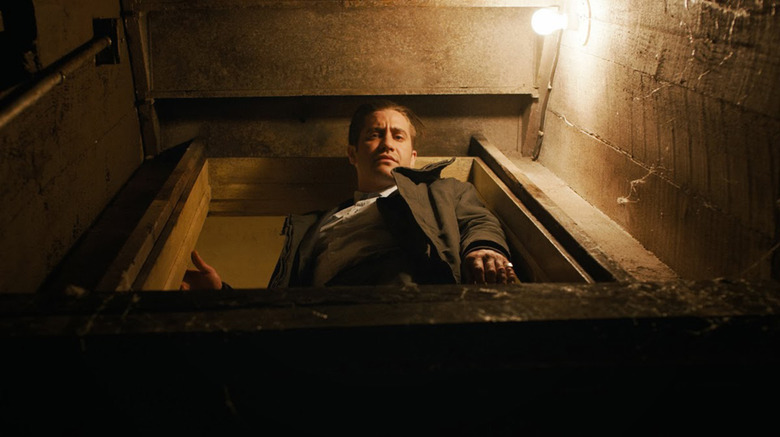 When we first reported on Southpaw back in 2010, it was a DreamWorks movie with Eminem attached to star. Since then, it's suffered several setbacks and a lot has changed. But now it's finally getting back on track, as a Weinstein Co. project starring Jake Gyllenhaal. A major piece of the puzzle fell into place this week as Antoine Fuqua closed his deal to direct. Get all the details after the jump.
Deadline got the news. Although Fuqua only recently finalized his deal, he's been attached to the Kurt Sutter-scripted boxing drama for years. He began circling in 2011, when Eminem was still expected to star. As the project changed hands from DreamWorks to MGM to The Weinstein Company, Fuqua stuck with it.
Also set for the movie now is Gyllenhaal, who entered talks in November. His casting came about long after Eminem had dropped out; Ryan Gosling, Bradley Cooper, and Jeremy Renner were also said to be in the running after Eminem's departure. Gyllenhaal will play the lead role of a left-handed welterweight whose career soars as his personal life falls apart.
The other lead role of Titus "Tick" Willis has yet to be cast. Tick is a former fighter who was forced into retirement after losing his eye. His attempt to refashion himself as a pro trainer is derailed when his son is killed. Deadline says that Southpaw "plays to cultural diversity," which I guess means Tick is likely to be played by a non-white actor.
Gyllenhaal is coming off of a pair of well-received films with Denis Villeneuve, last year's Prisoners and the upcoming Enemy. He is currently shooting the survival thriller Everest and has the crime drama Nightcrawler due out in the near future.
Fuqua scored a big hit last year with Olympus Has Fallen. His next release is The Equalizer with Denzel Washington, which already has a sequel in the works at Sony. Although he's been linked to a number of different projects, Southpaw looks likely to be his next directorial effort.