Mad Men Season 7 Teaser: Don Draper Is Back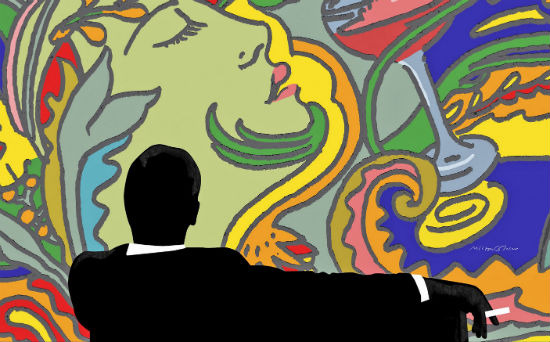 The first Mad Men Season 7 teaser is here. Like most teasers, it doesn't reveal much. What it does remind us is April is going to be a fantastic month of TV with this Emmy-winning show coming back along with Game of Thrones and others.
Don Draper is seen slowly getting off a TWA plane and putting on a fedora. That's it, but it's awesome anyway. Check out the Mad Men Season 7 teaser below and also read about a new addition to the final season's ad campaign.
Thanks to Vulture for the heads up.
Who gets off a plane cooler than Don Draper? No one. But what does this brief clip actually mean? Does Don take the business to California permanently? We'll find out soon enough as Mad Men Season 7 starts on April 13.
Another cool story about the new season of Mad Men is that creator Matthew Weiner recruited legendary ad man Milton Glaser to do posters for this, the first half of the final season, premieres next month. The New York Times wrote an article about the life-imitating-art moment of Weiner pitching Glaser to do posters for the show. The show is entering the Sixties and Glaser is one of the most influential designers of that time. Paring him with the show seems like a no-brainer.
Here's an example of his work for the show.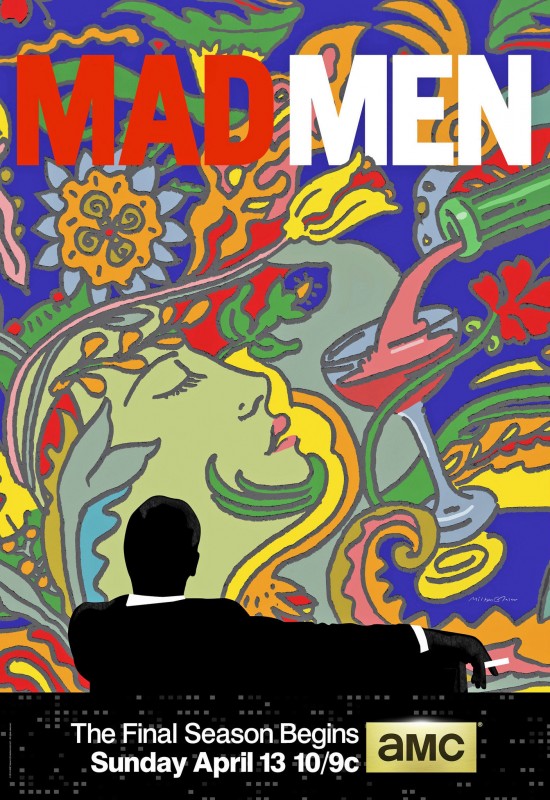 Like AMC did with Breaking Bad, Mad Men's final season will air in two halves, titled "The Beginning," followed by the second half, called "The End of an Era," in spring 2015.
As previously reported:
In a statement, AMC president Charlie Collier cited Breaking Bad's recent record-high ratings as proof that the split final season model could work. "This approach has worked well for many programs across multiple networks, and, most recently for us with Breaking Bad which attracted nearly double the number of viewers to its second half premiere than had watched any previous episode," he said.Series creator Matthew Weiner also voiced his support for the move, saying he hoped the extra time would allow Season 7 to "resonate a little bit longer in the minds of our audience." He added, "The writers, cast and other artists welcome this unique manner of ending this unique experience."