'Oculus' Trailer: The Mirror That Kills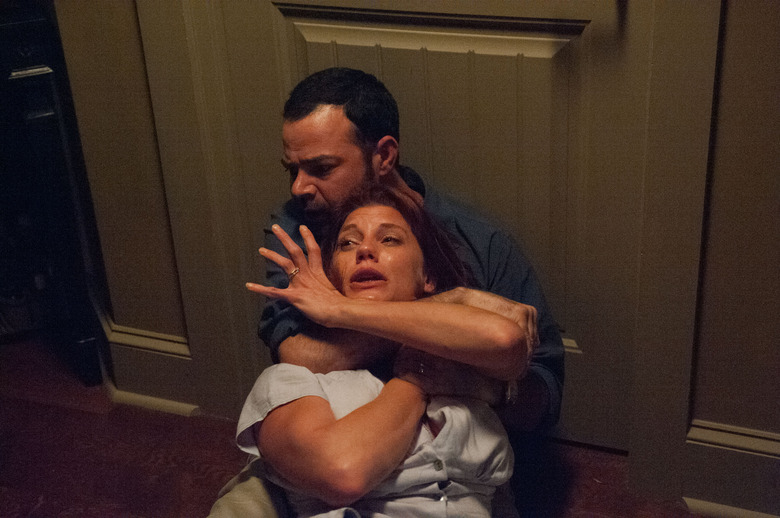 You'd think a character convinced that a mirror had somehow killed her parents would spend the rest of her life avoiding all mirrors at all costs. But in the new Oculus trailer, Kaylie (Karen Gillan) does just the opposite, going out of her way to track the item down.
She claims it's all in an effort to clear the name of her brother Tim (Brenton Thwaites), but the way she strokes and coos at it suggests she has a sick fascination that goes beyond any responsibility to her sibling. And as Oculus is a horror movie, it's not long before her attempt to right some wrongs starts to go horrifyingly awry. Watch the video after the jump.
This trailer reveals much more than the last one did, and is creepier for it. That strategy might backfire for the movie if it turns out that all the scary parts were shown in the trailer, but for now it makes for an effective, bone-chilling ad.
Or it might, if it didn't start wondering things like "what is real." It's not really the film's fault, but that question really brings to mind the notorious Jaden Smith line: "How Can Mirrors Be Real If Our Eyes Aren't Real." I couldn't help but laugh. I hope that's the twist.
Oculus arrives April 11. Katee Sackhoff and Rory Cochrane also star.
Ten years ago, tragedy struck the Russell family, leaving the lives of teenage siblings Tim and Kaylie forever changed when Tim was convicted of the brutal murder of their parents. Now in his 20s, Tim is newly released from protective custody and only wants to move on with his life; but Kaylie, still haunted by that fateful night, is convinced her parents' deaths were caused by something else altogether: a malevolent supernatural force—unleashed through the Lasser Glass, an antique mirror in their childhood home. Determined to prove Tim's innocence, Kaylie tracks down the mirror, only to learn similar deaths have befallen previous owners over the past century. With the mysterious entity now back in their hands, Tim and Kaylie soon find their hold on reality shattered by terrifying hallucinations, and realize, too late, that their childhood nightmare is beginning again...