2014 Product Placement Awards Go To 'Anchorman 2', 'Philomena'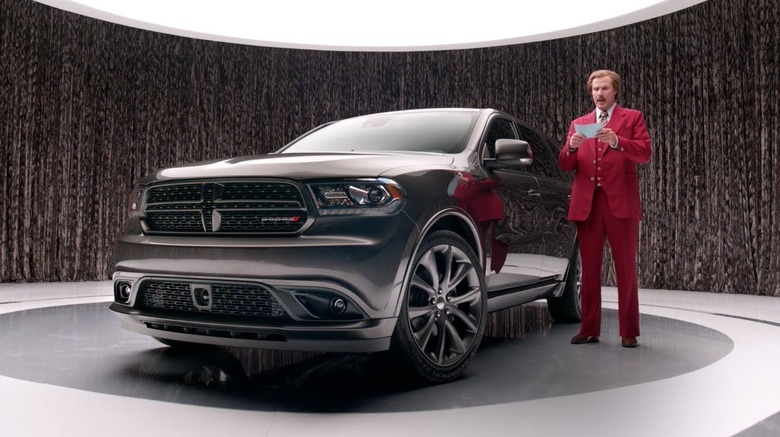 Though the Oscars featured plenty of product placement (hey there, Samsung), they didn't spend much time dwelling on the art of product placement in movies. But the marketing-minded folks at Brandchannel have, and now they've released their 2014 Product Placement Awards.
By their metric, Anchorman 2: The Legend Continues and Pain & Gain were among the top movies of the year, while The Secret Life of Walter Mitty was a particular low point. If nothing else, the list is worth checking out because it's probably the only best-of list to include both Philomena and The Smurfs 2. Dig into their results after the jump.
Since the awards aren't all self-explanatory, we've listed some of the more interesting results along with explanations below. To read the full 2014 Product Placement Awards list with more detailed analyses, click over to Brandchannel.
2013 Award for Overall Product Placement: Budweiser
The King of Beers beat out Apple this year by being everywhere, from The Butler to Don Jon and even Star Trek Into Darkness. In all, it appeared in 23% of the #1 films in 2013.
2013 Award for Achievement in Product Placement in a Single Film: Pain and Gain
Pain & Gain featured 39 different brands, more than any other movie this year. If that sounds like a lot, it's still nothing compared to previous winner Sex and the City, which had 94.
2013 Award for Worst Product Placement: The Secret Life of Walter Mitty and Papa John's
Brandcameo points out that the Papa John's product placement doesn't even make sense: "You see, as a teen, Mitty worked at a Papa John's in New Jersey, something that is almost impossible, as Papa John's first ever location opened in Indiana in 1984; Ben Stiller was born in 1965."
2013 Award for Product Placement Achievement in an Oscar-Nominated Film: Philomena and Guinness
Guinness didn't just make a prominent appearance in Philomena, it actually figured into the plot of the film.
2013 Award for Best Off-Screen Supporting Product: Anchorman 2 and Dodge Durango
The partnership between Anchorman 2 and Dodge was so successful, sales of the Durango were up nearly 40% last fall.
2013 Award for Product Placement Impact: Frozen and Norway
Arendelle is fictional, but its gorgeous wintry landscapes are based on the real country of Norway. As a result, interest in Norwegian tourism is up.
2013 Award for Visual Effects in Product Placement: Rush
I didn't even notice this one until Brandcameo pointed it out. Cigarette product placement was common in the '70s, when Rush took place, but it's frowned upon these days. So the filmmakers kept James Hunt's Marlboro patch in the movie, while the marketers 'shopped it out of the posters.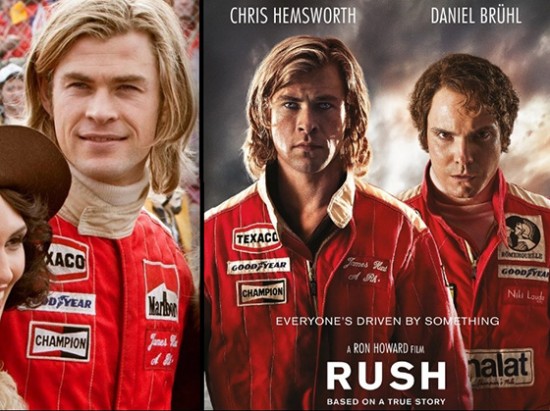 The Forrest Gump Award for Achievement in Reverse Product Placement: Anchorman 2 and The Rigid Ghost condoms
What is "reverse product placement"? It's when a fake brand in a movie becomes a real brand in the real world, a la the Bubba Gump Shrimp Co. from Forrest Gump.
2013 Award for Unwanted Product Placement: Anchorman 2 and BP
Contrary to the maxim that "all publicity is good publicity," not all product placement is positive. Ron Burgundy drunkenly saying, "BP Oil, nature's best friend!" probably wasn't BP's idea of a shining moment in the sun.
2013 Award for Product Placement Production: Smurfs 2
As reported last year, Smurfs 2 covered its entire $105 million production budget and then some with $150 million worth of product placement deals with over 100 partners.