'Paddington' Trailer: A Sentient Toy Bear Takes Over London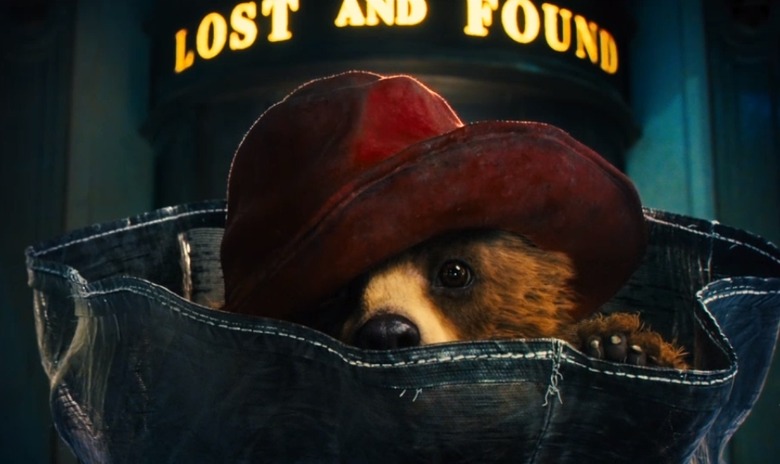 Seth MacFarlane is still working on that sequel to Ted, but in the meantime our screens will be filled with a kinder, gentler breed of stuffed animated animal. While the first Paddington trailer doesn't reveal much, it does set the tone for a sweetly fantastical family adventure — basically, everything Ted was not. 
At the center of the story is the titular bear (voiced by Colin Firth), an unfailingly polite Anglophile who arrives in London from Peru to start a new life. He's lost and alone until he's taken in by the generous Brown family (led by Hugh Bonneville and Sally Hawkins). Watch the cute new trailer after the jump.
Thanks to a lifetime of watching movies, it's perfectly easy for me to accept that the hero of this film is a sentient toy bear. What I'm skeptical of is the notion that a major train station would be OK with just leaving an unidentified bag alone on the platform. Especially when it's clear that there's something alive and moving inside of it.
But maybe that's just my American paranoia talking. The British, after all, are already used to dealing with child wizards running straight through the walls at King's Cross. A living stuffed bear probably doesn't even register at this point. 
Paddington opens December 12. Paul King directs, and Nicole Kidman, Peter Capaldi, Julie Walters, and Jim Broadbent also star.
The story follows the comic misadventures of a young Peruvian bear with a passion for all things British who travels to London in search of a home. Finding himself lost and alone at Paddington Station, he begins to realize that city life is not all he had imagined – until he meets the kindly Brown family who read the label around his neck ('Please look after this bear. Thank you.') and offer him a temporary haven. It looks as though his luck has changed until this rarest of bears catches the eye of a museum taxidermist...