'Transformers: Age Of Extinction' Trailer Punches Grimlock Right In The Face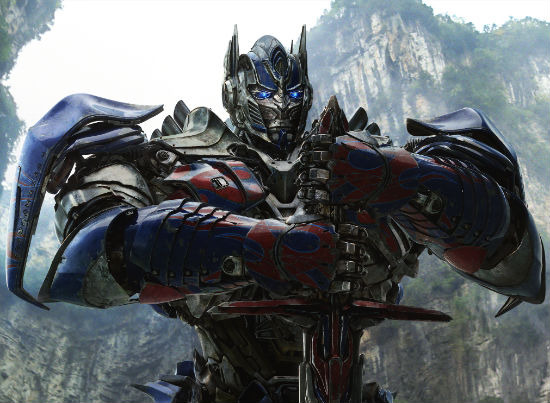 Here's the first full Transformers: Age of Extinction trailer, which comes directly from director Michael Bay. This follows on the release of the long Super Bowl spot, and uses some of the same footage but offers a few more clues about what's up with the story.
Posters for the film proclaim that "the rules have changed," and that big gun in Wahlberg's hands certainly suggests one difference between this sequel and the films that went before it.
Check out the trailer below for more action and some teasing glimpses at what to expect out of this fourth film. 
The meatiest shot there is obviously Optimus punching Grimlock in the face, which pairs nicely with the shot of the Autobot leader riding the robot dinosaur as seen in the Super Bowl spot. But there's also that other image, of the mechanical Pteranodon dinobot Strafe, which should make some fans happy.
There are also three more character posters, in addition to the shot of Mark Wahlberg that was released earlier this week. Two come from Yahoo, and Bay offered up one via Twitter:
Finally, there's also this standalone title treatment video:
Transformers: Age of Extinction stars Mark Wahlberg, Jack Reynor, Nicola Peltz, Stanley Tucci, Kelsey Grammer, Sophia Myles, Li Bingbing and T.J. Miller. It opens on June 27.