Sequel Bits: 'Jurassic World,' 'How To Train Your Dragon 2,' 'Cabin Fever: Patient Zero'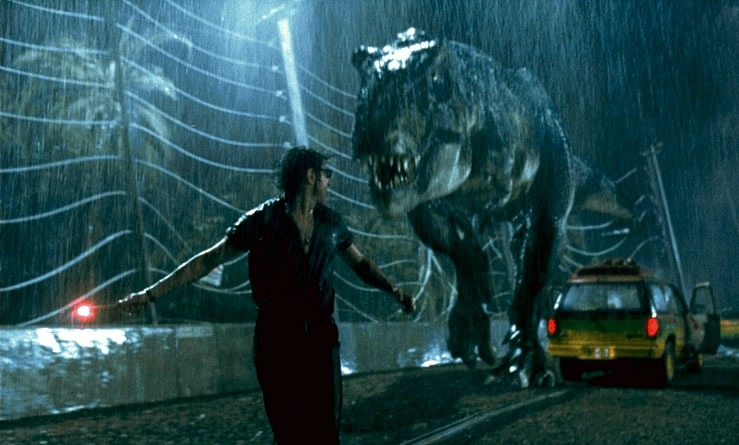 The good, the bad and the ugly, it's all in this edition of Sequel Bits. Below, read about the following.
Jeff Goldblum was not asked to return for Jurassic World.
Cabin Fever: Patient Zero will be out this summer.
See some new character posters from How to Train Your Dragon 2.
Will Packer and Tim Story offer up some hints on Ride Along 2.
Listen to Optimus Prime himself, Peter Cullen, voicing new Transformers toys.
Jeff Goldblum spoke to the Huffington Post and confirmed while he has had talks with Roland Emmerich about coming back for Independence Day 2 (which we've reported in the past), director Colin Trevorrow did not ask Dr. Ian Malcolm himself to return for the fourth Jurassic Park film, Jurassic World. In fact, he wasn't asked back for Jurassic Park 3 either. Read his quotes at that link.
The next installment in the Cabin Fever series, Cabin Fever: Patient Zero, will hit theaters and VOD this summer. Image Entertainment made the announcement recently having just picked up the rights to the film. In this one, directed by Kaare Andrews and starring Sean Astin, a group of friends on a Caribbean vacation stumble upon a research facility that was overrun by a deadly virus.
Hey U Guys was among the sites posting some new How to Train your Dragon 2 character posters, which you can see below. The film opens June 13.
Bleeding Cool spoke to Will Packer and Tim Story, the team behind this year's hit Ride Along, and asked them about the already in development sequel. The concept of the "Ride Along" will still be in play and they hope to shoot this year. Here's some more info:
We've already got the script really, really close to being done. We're waiting on a rewrite that's coming in, hopefully, in just the next couple of weeks. It's a great idea. We take the boys from Atlanta to Miami and back to Atlanta. We're excited.
Finally, while this isn't directly related to the sequel Transformers: Age of Extinction, video of Peter Cullen voicing the toy version of that film's star, Optimus Prime, is still pretty sweet. Thanks to Seibertron.