Theme Park Bits: Tron Lightcycle Ride, Plus Transformers, Iron Man And The Seven Dwarfs Mine Train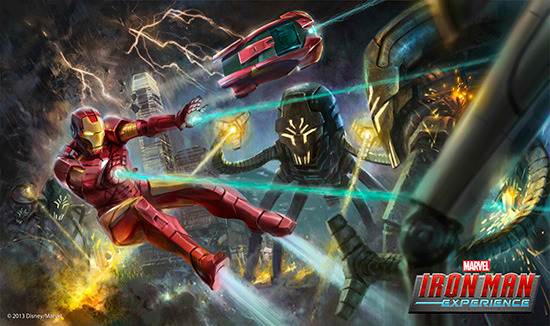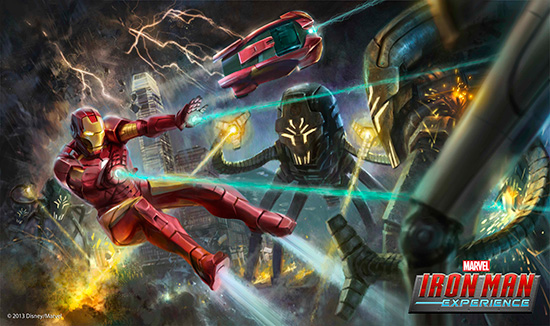 We span the pop culture gamut in this edition of Theme Park Bits. Below, read about the following:
A Transformers themed energy drink has been removed from Universal Studios.
Check out some concept images of the Iron Man Experience ride coming to Hong Kong Disneyland.
Watch a full video of a ride through of Walt Disney World's Seven Dwarfs Mine Train.
Check out some images of an indoor Tron lightcycle ride being built at Shanghai Disneyland.
Disney announced a coast-to-coast 24 hour party.
The Transformers are still big as ever at Universal Studios Hollywood, but their fuel is going away. There was a small stand next to the ride that offered a drink called Energon, but it has been totally removed from the park and its literature. Read more at Inside Universal.
A presentation was given in Hong Kong that talked about the in-production Iron Man Experience ride that's coming to Hong Kong Disneyland in 2016. Micechat got some images from the presentation that makes the ride look like a new version of Star Tours. Here are a few images.
Disney Imagineering did a full fan Q&A to answer questions of Walt Disney World's new Seven Dwarfs Mine Train and finished the presentation by debuting a new video of the ride. You an read the full Q&A here, a recap here, and watch the video below.
Some new images of an under-construction Tron ride at Disneyland Shanghai have been snapped, via Disney and More. These will eventually be walled in so the whole ride will be indoors, ala Space Mountain, but in the world of Tron.
Finally, Disney has announced their next 24 hour Disney party, both at Magic Kingdom and Disneyland. It's May 23. Read more here.