Theme Park Bits: Captain America, Star Wars, Shrek, Snow White And Ratatouille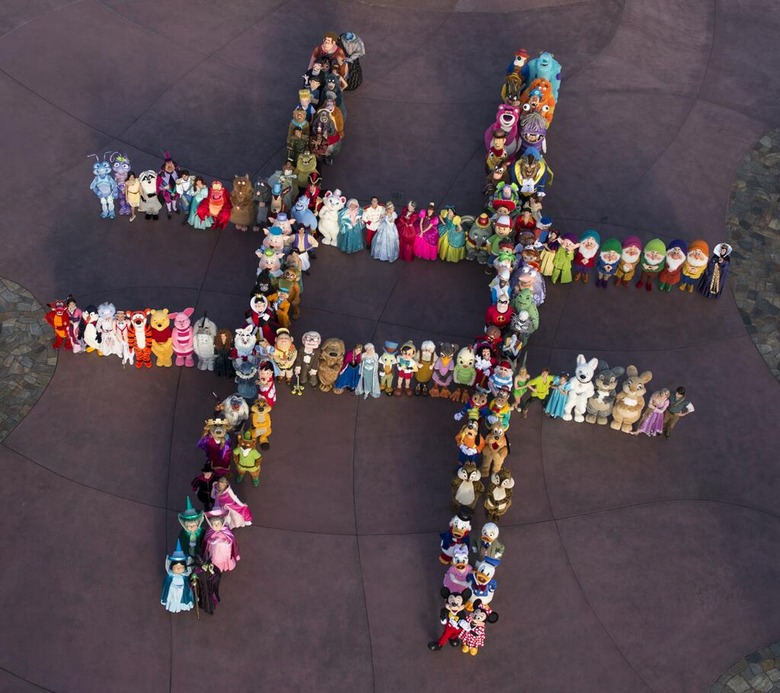 That's a hashtag with 140 characters. Get it? There's much more in this edition of Theme Park Bits. Below read about the following:
Captain America: The Living Legend and Symbol of Courage is coming to Disneyland.
Check out a fan rendition of what a possible Star Wars overhaul to Disneyland would look like.
An official teaser for Disneyland Paris' Ratatouille ride.
Some new looks at the Snow White and the Seven Dwarfs roller coaster at Walt Disney World.
Universal Studios building new theme parks in Asia.
DreamWorks is planning a Shrek attraction in London.
Header image: 140 characters via @DisneyShawn, as explained in this video:
Daps Magic, via Disney and More, posted this tour of the new Captain America exhibit inside Innoventions at Disneyland in Anaheim, CA.
Check out this map by S.W Wilson reimagining if Disneyland was given a Star Wars overhaul as per some previous rumors. Read more at Wilson's site. Thanks to Disney and More.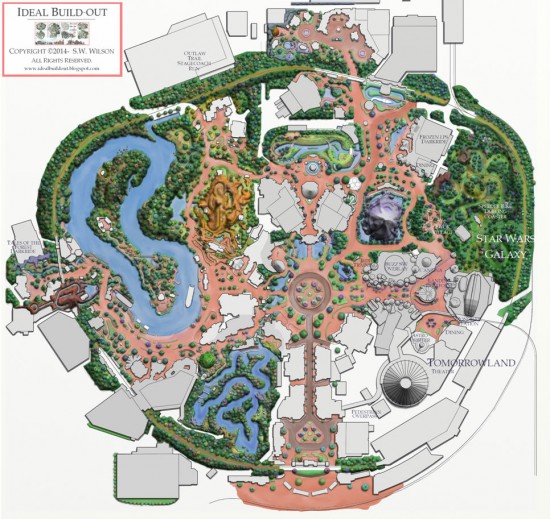 Here's the official Disneyland Paris teaser for the soon-to-open Ratatouille ride.
The Disney Blog posted some images of the big drop on the new Snow White and the Seven Dwarfs roller coaster. Head there to see more.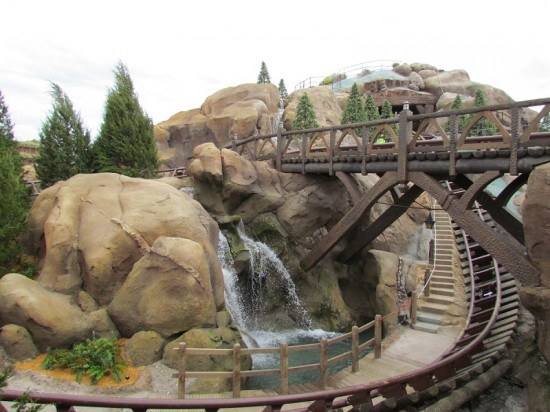 Variety has a story that says Universal Studios is planning to build a few new theme parks in Japan and Asia in general. No specific locations have been chosen yet, but among the contenders are  Okinawa, northern Kyushu, Jakarta (Indonesia), Mumbai (India) and Taiwan.DreamWorks has been hard at work attempting to use its properties in other media and the latest deal has them teaming with the Europe's biggest attraction company, Merlin, to create a Shrek themed attraction in London by 2015. It's called Shrek's Far Far Away Adventure. Read more at The Hollywood Reporter.