Lena Dunham's 'Archie' Comic Book Coming In 2015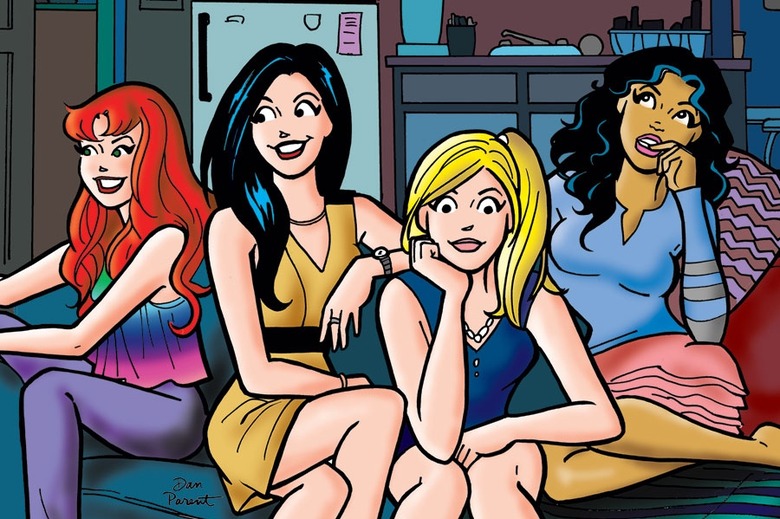 Girls' Adam Driver was the subject of some comic book rumors recently, as was his co-star Allison Williams. Now Girls creator Lena Dunham is getting some comic book news of her very own, albeit not of the superhero movie casting variety.
Dunham has been set to pen a four-issue story arc for Archie Comics, with the first installment debuting sometime in 2015. Apparently she's a longtime fan of the series, and even owns the first Archie comic. Hit the jump for plot details and more.
"We sent her a box of tons of Archie books, she devoured them all, and maybe a week or two later came back with her pitch," Aguirre-Sacasa recalled to Comic Book Resources. He described her story, which sees the Riverdale gang dealing with a reality show filming in their town, as a "classic Archie story, with a definitely unique, Lena spin."
In a statement, Dunham gushed about her affection for the comic. "I was an avid Archie collector as a child — conventions, first editions that I kept in plastic sleeves, the whole shebang," she said. "It has so much cultural significance but also so much personal significance, and to get to play with these beloved characters is a wild creative opportunity."
Aguirre-Sacasa sounded equally enthusiastic. "Lena's take on the Archie gang is funny and real and contemporary. It's a stunning fit, and I know fans will be excited to read it. I am!" His work for the series includes the Glee crossover books and the Afterlife With Archie zombie offshoot.
See the first bit of promo art, by Archie's Dan Parent, below. If it looks familiar, it may be because it looks a whole lot like this.