This Week In Trailers: As The Palaces Burn, It Felt Like Love, The Retrieval, Skinless, Romeo, Romeo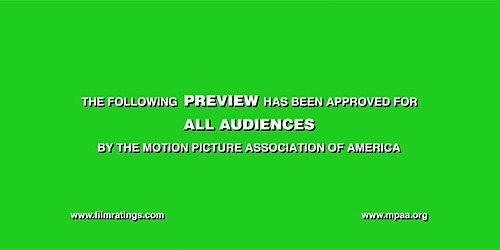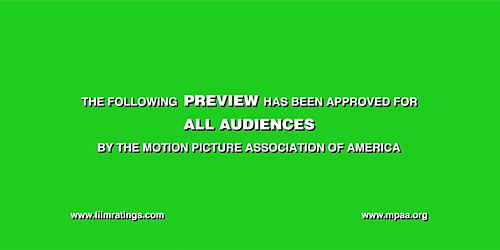 Trailers are an under-appreciated art form insofar that many times they're seen as vehicles for showing footage, explaining films away, or showing their hand about what moviegoers can expect. Foreign, domestic, independent, big budget: What better way to hone your skills as a thoughtful moviegoer than by deconstructing these little pieces of advertising? This week we get blamed for indirectly killing a guy, have our sexuality come into full bloom, hunt down a guy for funsies, get fake blood on everything, and try to make a kid with two women. 
As The Palaces Burn Trailer
I'm not what you could call Lamb of God's target demo.
When it comes to the stories of musicians on the road you're more likely to see me watching Wilco's I Am Trying to Break Your Heart or even VH1's Kiss: Beyond the Makeup than I would something like this. That said, I'm really on board with what's being established in this trailer. Especially considering this documentary is coming to us by way of director Don Argott, the man behind The Art of the Steal, Rock School and the phenomenal Last Days Here, what's captured so well is the devastating blow that an accusation of manslaughter has on a band that is enjoying mainstream success and is caught up in a legal quagmire. It's hazy on what's right, who was wrong, and even though we could all look up to see what the outcome was, the level of intimacy we feel as we stare into the eyes of Randy Blythe as he sits on trial is powerful as it is hypnotic.
It Felt Like Love Trailer
I felt kinda pervy watching this all the way through.
Sometimes this genre keeps finding ways to surprise you and director Eliza Hittman should be credited for positioning the narrative here in a way that feels real, honest, and compelling.  There's something predatory about the men who surround our protagonist's social circle but there's also something equally confounding about why our girl keeps wandering into moments that seem to set up a story that will not end well for her. Regardless, the connection that's made between us and her story, along with exemplary pull-quotes that drift in and out, is undeniable and I can't help but wonder what is going to happen to this young woman once she finds what she's seeking.
The Retrieval Trailer
You don't see many indies mining this kind of subject matter.
This is an absolutely fantastic example of how you can tell a story without telling the complete story. Whereas some trailers make their mark by being as opaque as possible, here is one that embraces the notion that it should own its story and tell it in its way without giving up all of its secrets. It's fantastic in the way we go from initial setup to extended narrative of our main players making their way across a landscape of Civil War-era violence all the while being hounded by someone who is really intent on making sure his will be done. Director Chris Eska lets his characters be the voice through which he's speaking and, for a movie this size, it's going to live and thrive on the kinds of moments we're treated to here.
Skinless Trailer (NSFW)
I love this trailer.
When I was a kid of about 10 I was turned onto the Texas Chainsaw Massacre (sorry, mom). From there I had an obsession with all things horror. I picked up Fangoria on a monthly basis, marveled at the effects work that went into making these productions, and had a deep appreciation for the ways in which filmmakers tried to embed their personality in their work. I understood that movies like Class of Nuke 'Em High could stand shoulder to shoulder with movies like Friday the 13th because of the way in which they were individually crafted for their audiences; they knew what they wanted and worked to have their vision realized through squibs and fake blood. It's trailers like this, then, that make me appreciate the days of yore when gore could just be gore and these kinds of movies could be appreciated solely on the expertise of the filmmaker and how they were able to bring it. I see that in director Dustin Mills' deranged vision of a world where the bizarre and horrific are on full display. I haven't a clue what the movie is about, I don't know who is who, I don't know why in the world there is copious nudity, but I know I want to see what in the hell is going on here and that's exactly what you should feel after coming through on the other side of this thing.
Romeo Romeo Trailer
I am all woman when it comes to movies like this.
My estrogen levels spike like popcorn when watching a story that is told so smoothly and straightforwardly about some women who want to get pregnant. Most of us have people in our lives who we know are trying to get pregnant and are having a tough go at it but to see it couched in the dynamic of this particular couple it's compelling. Flat out, to see anyone who is going through this process is hard enough but if you have someone who can capture the moods and feelings you go through when trying to bring life and love into the world is just great stuff. Coupled with a trailer that gives us those joyous/heart wrenching moments, to bring us into the actual room where life is trying to get kick-started, it's just heavy stuff. Thankfully, director Lizzie Gottlieb navigates this emotional landmine with great care, caution and openness. This will be one, for sure, that will challenge many people's thoughts of how a modern family comes into being in this day and age.
Nota bene: If you have any suggestions of trailers to possibly be included in this column, even have a trailer of your own to pitch, please let me know by sending me a note at Christopher_Stipp@yahoo.com or look me up via Twitter at @Stipp
In case you missed them, here are the other trailers we covered at /Film this week: