Excellent 'The Double' Trailer Is Full Of Strange Anxious Comedy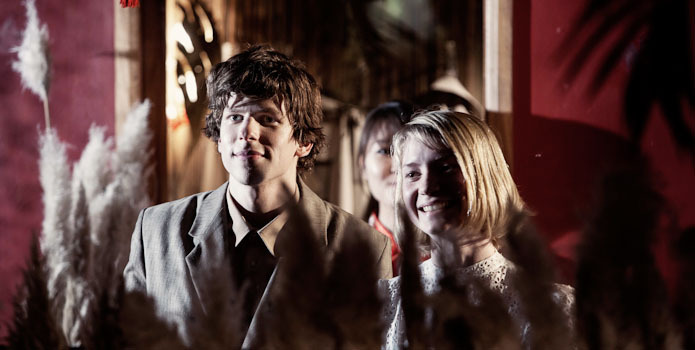 This is a really terrific trailer. We've seen a few other trailers for Richard Ayoade's second film as a director, The Double, and the last one we highlighted made the film's comic personality pretty apparent. But this new trailer really pushes the combination of comedy and an underlying sense of weird unease.
Jesse Eisenberg plays Simon, a regular timid guy whose company hires James, a new worker who looks exactly like Simon. The new guy may look just like Simon but he's everything the shy guy is not: confident, insistent, and charming. That leads to an inevitable conflict, but this trailer suggests it doesn't play out as you expect it might. 
The Double will be in theaters and on iTunes/OnDemand May 9. Apple has the trailer.
Simon is a timid man, scratching out an isolated existence in an indifferent world. He is overlooked at work, scorned by his mother, and ignored by the woman of his dreams. He feels powerless to change any of these things. The arrival of a new co-worker, James, serves to upset the balance. James is both Simon's exact physical double and his opposite – confident, charismatic and good with women. To Simon's horror, James slowly starts taking over his life.