'Game Of Thrones' Season 4 Poster Offers An Ominous Warning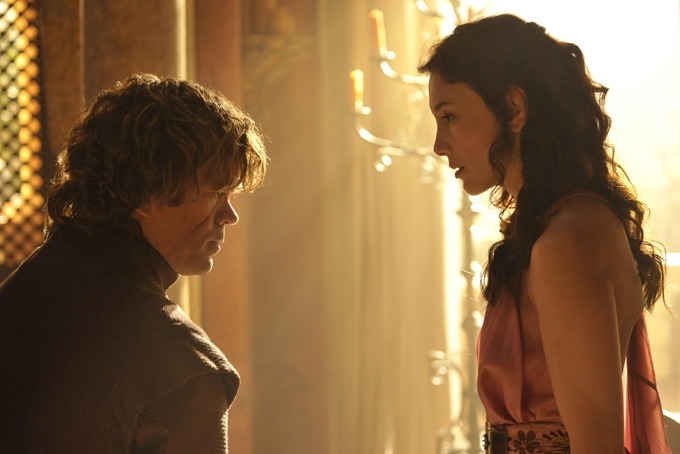 The Game of Thrones Season 4 poster has arrived, and as you'd expect, it looks like bad, bad news for our favorite fantasy kingdom. Season 1 made it perfectly clear that no character death was off-limits, and Season 3 doubled down on that concept by killing off a whole swath of beloved characters.
Now, just in case you didn't get the message the first gazillion times, the slogan for Season 4 has been revealed as "All Men Must Die" — the English translation of the High Valyrian saying "Valar Morghulis." You could read it as a simple statement of fact, but given what we know about the twists and turns on this show we're pretty sure it's a threat. Remember, this is the show that turned the phrase "Winter Is Coming" into a dire prophecy.
Check out the poster, plus a huge batch of character posters, after the jump.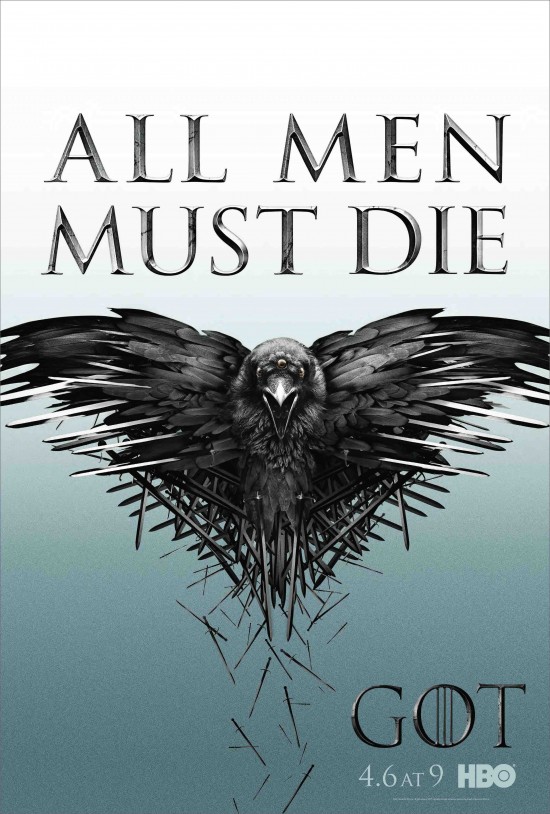 An incredibly menacing slogan in gigantic font, an angry three-eyed crow, and a shower of swords? Yeah, that'll get our attention.
The 20 character posters below were unveiled earlier this week. In fitting with the theme of Season 4, they each have "Valar Morghulis" emblazoned across the bottom.
The cast of Game of Thrones is so massive, even these 20 posters aren't enough to cover all of our favorite Westerosi citizens. We couldn't help but notice the total absence of the Greyjoy clan, for example, or Sam and Gilly, or Stannis Baratheon. Presumably that means they'll have smaller roles this season than the characters we do see here.
Season 4 of Game of Thrones will cover roughly the second half of George R.R. Martin's A Storm of Swords, and possibly the early parts of A Feast for Crows and A Dance With Dragons. (The latter two books cover more or less the same time period.) It premieres on HBO Sunday, April 6.