See Joseph Gordon-Levitt, Jessica Alba, And More In New 'Sin City: A Dame To Kill For' Images [Updated]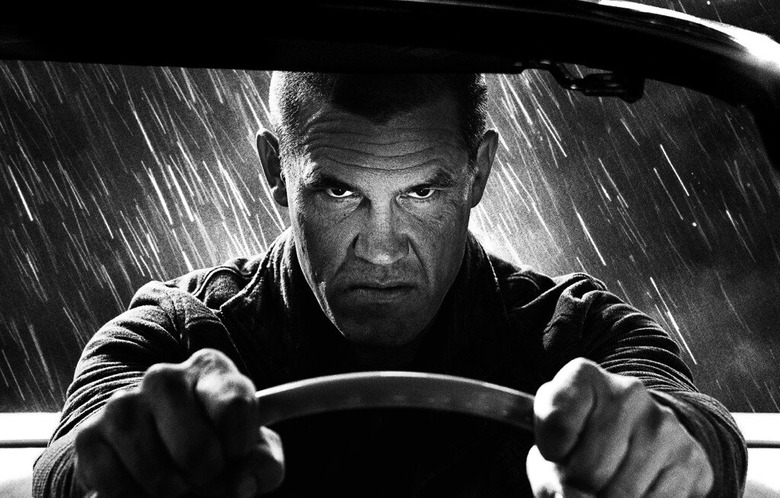 We haven't heard much about Robert Rodriguez and Frank Miller's Sin City: A Dame to Kill For as of late, but today there's some new material to feast our eyes on.
They include our very first look at original character Johnny (Joseph Gordon-Levitt), who just looks like he's having the worst day of his life; plus new images of Marv (Mickey Rourke), as rough and tough as ever, and Nancy (Jessica Alba), no longer the innocent damsel in distress. Check 'em all out after the jump.
Update: We've added higher quality pics after the jump.
EW also reveals new info about the plotline, specifically Nancy's. Whereas she spent most of the first film being rescued by Hartigan (Bruce Willis), it's now her turn to take action for him. She's changed since his death, and is now eager to get her revenge.
"You see a little girl in that first film. By the end of this, she's the avenging angel," says Rodriguez. And though she's still dancing at Kadie's, you'd do well not to dismiss her as "just" a stripper. "She is sick of being treated — as she puts it — 'as a piece of ass,'" explains Miller.
Nancy's arc is one of two original stories written specifically by Miller for the movie. The other is "The Long Bad Night," which follows Gordon-Levitt's cocky gambler character as he makes the mistake of "beat[ing] the wrong guy at poker." As the title suggests, what ensues is a terrible evening for poor Johnny.
The other two plot threads come straight from the books. "A Dame to Kill For" has Dwight (Josh Brolin) getting caught up with his manipulative ex (Eva Green), while "Just Another Saturday Night" follows Marv as he tries to reconstruct the events of the previous evening.
Sin City: A Dame to Kill For opens in 3D on August 22. Juno Temple, Jaime King, Rosario Dawson, Christopher Meloni, Jeremy Piven, Ray Liotta, Dennis Haysbert, and Stacy Keach also star.