Gallery: Darren Aronofsky Presents A 'Noah'-Inspired Art Show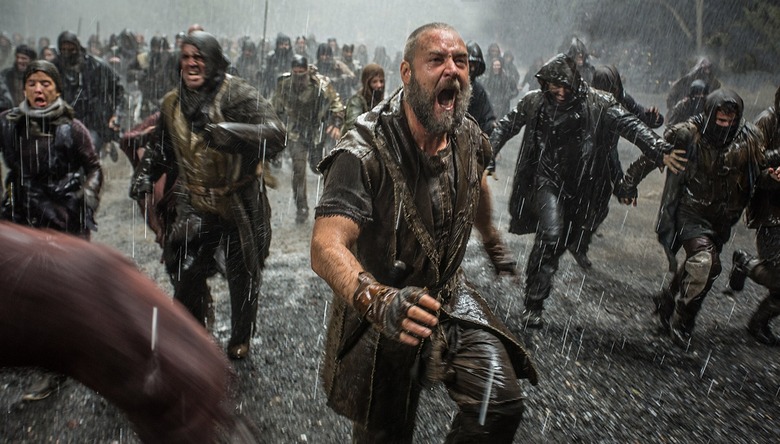 Darren Aronofsky may be the latest high-profile artist to find inspiration in the Biblical story of Noah and the ark, but he's certainly not the only one. That'll be made clear in "Fountains of the Deep: Visions of Noah and the Flood," an upcoming exhibit of contemporary art curated by Aronofsky himself.
The show, which will run for several weeks in New York next month, will feature original works by over 50 modern artists, from Jim Lee and James Jean to Nan Goldin and Howard Finster. A few of the notable pieces have hit the web, and you can check them out after the jump.
To be clear, the works, which run the gamut from painting to photography to sculpture to music, aren't based on Aronofsky's film but rather on the original Biblical saga. According to the press release, they were "handpicked" by Aronofsky to complement the release of the film.
"While writing the script for Noah, I wondered how my favorite artists would interpret the iconic text. So I decided to ask a few of them to return to Genesis and create an image of their own," said Aronofsky in a statement. The exhibit was done in collaboration with Dominic Teja Sidhu, who previously curated an exhibit based on Aronofsky's Black Swan at Regen Projects in Los Angeles.
Even though all of the pieces are based on the same source material, it's clear that the artists behind them have wildly different interpretations. The small sampling above showcases a wide variety of styles, themes, and perspectives. To check out these and more in person, stop by 462 West Broadway between March 7 and 29. Or, for more info, visit noahmovie.com/artshow.