Adam Sandler Casts Himself In 'Pixels'; Kevin James And Josh Gad Also In Talks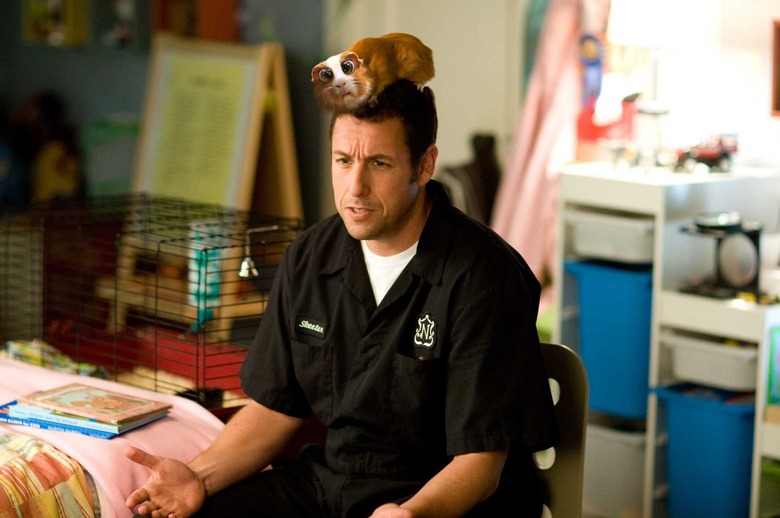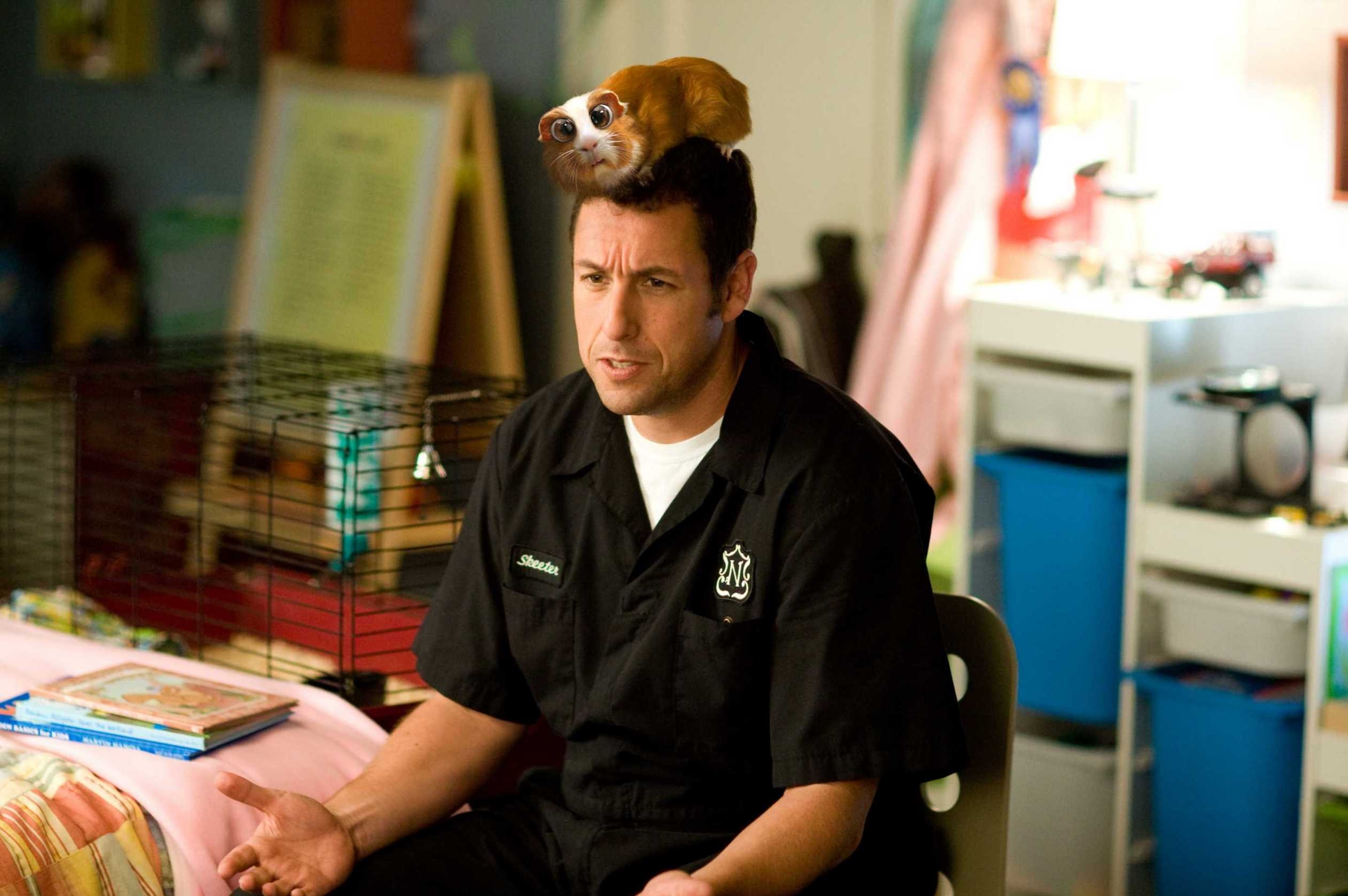 As a producer, Adam Sandler has a few actors that he likes to work with over and over. Chief among them is Adam Sandler, so it should come as no surprise that he's cast himself in Happy Madison's next big feature, the Chris Columbus-directed Pixels.
Also in the mix for the film are Sandler's buddy and frequent co-star Kevin James, while Sandler's Just Go With It love interest Jennifer Aniston is being courted for another role. But the cast isn't all Happy Madison standbys — Josh Gad, of Frozen and Jobs fame, is circling as well. Hit the jump for more details.
According to TheWrap, Sandler is set to take the lead while James and Gad are in early talks for supporting roles. Aniston's casting is looking somewhat less likely, as she may be tied up with New Line's comedy Mean Moms.
Pixels is based on Patrick Jean's short film Pixels: Retro Gamers, which earned quite a bit of buzz when it made the rounds in 2010. Sandler's Happy Madison set up a feature adaptation at Sony shortly afterward, and began developing it as a potential star vehicle for Sandler himself.
The script, by Tim Dowling (Just Go With It), is described as an action-comedy tentpole a la Ghostbusters. Tim Herlihy (Grown Ups 2) contributed an earlier draft. Jean is executive producing along with The King of Kong and Horrible Bosses helmer Seth Gordon.
The new film follows basically the same premise as Jean's original short, which followed '80s video game characters attacking New York City. As of 2012, the plot was said to center on a group of elite gamers recruited by the government to fight back.
Sandler has tried to mix things up a bit lately, wrapping more serious roles in Thomas McCarthy's The Cobbler and Jason Reitman's Men, Women & Children. Pixels puts him back into the Happy Madison comedy wheelhouse, but at least it sounds more interesting than his last release, Grown Ups 2.
James also took a turn for the dramatic with Alejandro Monteverde's Little Boy, which opens this summer. But his last few projects before that were all Happy Madison pictures, and he'll make a Paul Blart: Mall Cop sequel in the nearish future.
Gad is coming off of Frozen and Jobs, and was last seen in Zach Braff's Sundance drama Wish I Was Here. He has been cast in the FX series The Comedians with Billy Crystal, which could lead to scheduling issues with Pixels. Early next year, he'll star opposite Kevin Hart in The Wedding Ringer.