This Week In Trailers: Mistaken For Strangers, NOW In The Wings On The World Stage, The Perfect 46, Yurusarezaru Mono (Unforgiven), Watermark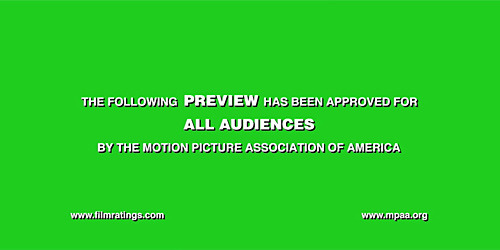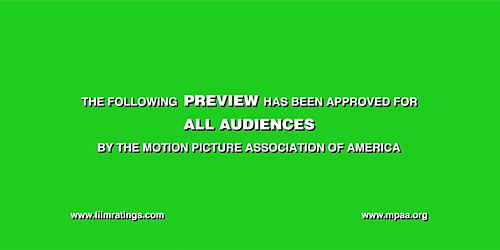 Trailers are an under-appreciated art form insofar that many times they're seen as vehicles for showing footage, explaining films away, or showing their hand about what moviegoers can expect. Foreign, domestic, independent, big budget: What better way to hone your skills as a thoughtful moviegoer than by deconstructing these little pieces of advertising? This week we get Shakespeare-d with Kevin Spacey, go on tour with our little brother, think about riding a wave or two into drought, remake a western in Asia, and roll the dice with our genetic destiny.
NOW in the Wings on the World Stage Trailer
House of Cards seems to have hit a nerve.
What director Jeremy Whelehan looks to have captured is that level of ferocity that make Spacey such a compelling figure when he's firing on all cylinders. This trailer charts the development of Richard III through the lens of what happens when you bring someone like Spacey and director Sam Mendes together again to make a stage play of this centuries old yarn that seems updated for today's audiences. For those who have never seen a Shakespeare production, this is the kind of tonic that slides down easily if not for the reason that you have such star wattage attracting those who would otherwise not entertain the idea of going to such a thing. You hear that in the trailer, you see the level of ferocity and creativity brought to the stage to make this one for the ages. Even those who are only tangentially interested in live theater ought to put this one on their radar if nothing else than to see Spacey at his best.
Mistaken For Strangers Trailer
This is just one that I haven't been able to shake.
When I talked about it a little less than a year ago it was this amazingly quirky documentary that featured the brother of a genuinely talented band and showed him trying to capture the escapades of these guys on tour. What director Tom Berninger seems to have done in this iteration of a trailer, though, is really drive that point home and, I think, improves upon the previous installment. It's even more focused on the bumbling brother but there's a real tight balance between the man's buffonery and his intensity to capture moments that will create this un-doc about a band who are enjoying complete worldwide adoration for their music by those who enjoy their music. It's heartbreaking at times, funny at others, but it comes across as a sincere portrait of what it means to be the brother of a rock star.
Yurusarezaru Mono (Unforgiven) Trailer
Sure, we posted this trailer back in July of last year. That said, this one's got words.
Reading words, to be exact, and it helps to see this trailer with a little more context now that it's subtitled. There's something to be said about how well this matches up to Clint Eastwood's version of this movie but for those of us who have never seen the original there's a lure here to experience a much-talked-about movie from twenty years ago in a brand new context.
Director Sang-il Lee has done for me in this trailer what I couldn't bring myself to do decades ago: Get me interested. Bringing together Eastwood and the old west did not interest me as seventeen year-old but something like this, dressed up like it is, looks so much more appealing. Whether or not it can stand up to the best winning movie of 1993's Academy Awards has yet to be seen but, just judging it from its trailer, I'm more likely to sail to the Far East than I would some dusty western backwater.
Watermark Trailer
At first blush you would think this would be something along the lines of an eco-doc.
What takes shape quickly, though, in this trailer is a loose narrative that feels closer to a movie like Samsara than it does a straight up exploration of water rights, water issues, or the ecological dangers that we pose as greedy consumers of this precious resource. Directors Jennifer Baichwal and Edward Burtynsky seem to have taken a different route and that shows. It's poetic, stark, and works without preaching a word. It's a dance of imagery and it seamlessly flows from one moment to another and, I would argue, works better than if they injected commentary into the moment where it's not needed. Making a case as to why you would want to watch an entire film dedicated to water is easy when you see how masterful they made moments appear more majestic and meaningful with the right framing.
The Perfect 46 Trailer
This one is fascinating.
Simply stated, the movie's plot is as follows:
A geneticist creates a website that pairs an individual with their ideal genetic partner for children.
Director Brett Ryan Bonowicz has mashed up conventions explored in The Social Network and the kind of outrage that is manifested in something like Contact while weaving in a science lesson into a pastiche of interesting series of "What if?" scenarios that fundamentally pose rather curious questions about our genetic destiny. It hints at how we are evolving to the point of physical refinement, that we could somehow gain an advantage if we knew ideally who our best match is on a genetic level. Of course, love and life would still find a way to pair up people who don't mesh well at all but the trailer paints a rather bleak outlook on the ramifications associated with what would happen if people coming together represented something closer to a business transaction than it does an actual relationship. I was left feeling uneasy and unsure of where things would head but, as an independent feature, I'm completely on board for the ride.
Nota bene: If you have any suggestions of trailers to possibly be included in this column, even have a trailer of your own to pitch, please let me know by sending me a note at Christopher_Stipp@yahoo.com or look me up via Twitter at @Stipp
In case you missed them, here are the other trailers we covered at /Film this week: