'Ghostbusters III' Script Will Be Revised, But Not Scrapped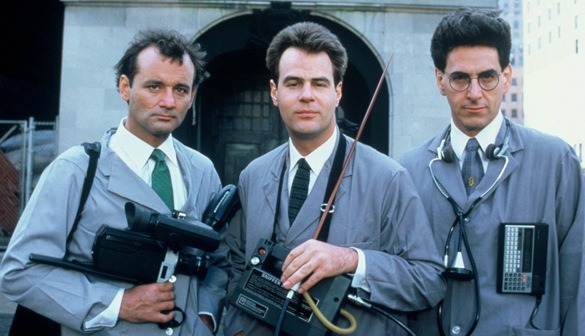 The passing of Harold Ramis once again shined a well-deserved light on his absolutely remarkable career. Yet, despite the innumerable classics Ramis wrote and directed, he's best known for playing Egon, one of the three Ghostbusters. (He also co-wrote those films.) His passing brought up questions about the long rumored Ghostbusters III, which Ramis had signed off on and was scheduled to appear in. Sources close to Sony Pictures, where the film is in development, report the film is still coming, and will only need minor script changes to account for Ramis' passing.
The Hollywood Reporter first reported this story. According to their sources, director Ivan Reitman plans on meeting with Sony in the coming weeks to discuss how the film will move forward. And while "There will be some repercussions" due to Ramis' passing, "it won't affect the script."
That script was written by Lee Eisenberg and Gene Stupnitsky and was scheduled to feature the original Ghostbusters, including Ramis, passing the baton to a new generation. Oddly enough, the Hollywood Reporter piece makes it seem like Bill Murray is going to appear in the film, a fact he's actively refuted in the past. Either way, filming will not happen in 2014.
Reitman's next film, Draft Day, opens in early April so he'll surely have an update by then.
While I honestly don't have much interest in seeing a Ghostbusters III, and even less so without Ramis, it could end up being a fitting send-off to the great writer/director and actor. Do you think this film will actually make it to the big screen?