'Entourage' Movie Thinks Going Up Against 'Jurassic World' Is A Good Idea [Release Date]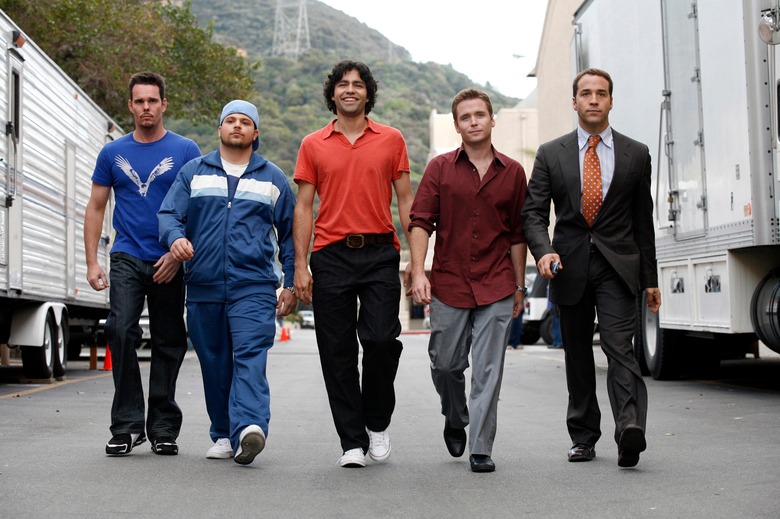 With production under way, Warner Bros has finally set a release date for the big screen adaptation of HBO's Entourage. Doug Ellin's film version of the popular HBO series is set to hit theaters on June 12th, 2015, in the middle of one of the biggest summers in movie history. Not only that, but they"re facing the dinosaur that is Jurassic World head on (unless Universal shifts dates again).
Entourage will have a month and a half distance from Avengers: Age of Ultron, but only a week until Fox unleashes their Fantastic Four reboot, Disney releases Pixar's Inside Out and a couple weeks before Universal releases Seth MacFarlane's Ted 2.
The show's original cast Kevin Connolly, Adrian Grenier, Kevin Dillon, Jerry Ferrara and Jeremy Piven have returned alongside newcomers to the series Billy Bob Thornton and Haley Joel Osment.