Sony Already Moving Forward With 'Equalizer' Sequel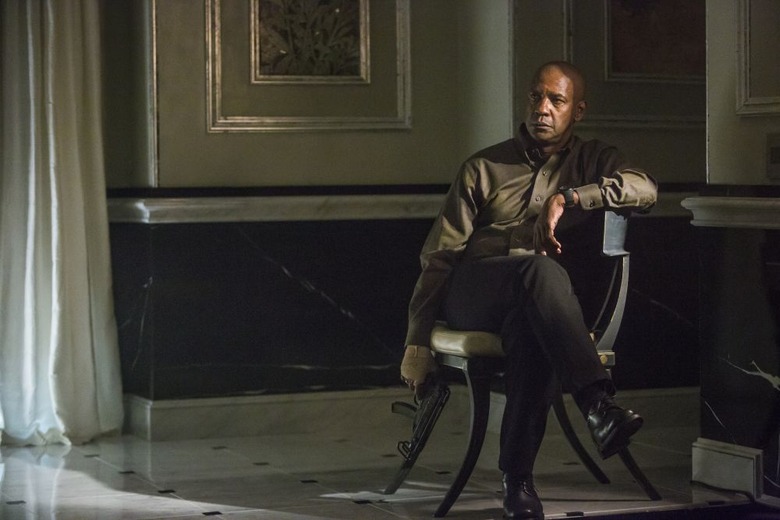 The Equalizer, directed by Antoine Fuqua and starring Denzel Washington in a version of the role that Edward Woodward made popular on TV in the '80s, has barely even begun its marketing push, but a sequel is already under way. The first film opens on September 26, and so we haven't yet seen a trailer. There's only one official still (above). But The Wrap reports that test screening audiences have loved it, with one December screening delivering the highest-ever scores for an R-rated movie at Sony.
And so Richard Wenk (The Expendables 2, The Mechanic, 16 Blocks) has been hired to script the sequel.
An interesting detail is that Denzel Washington's contract for the first film did not feature a sequel clause, so he is not locked in for this second film. Clearly Sony will want him back, so the question will be what the studio is willing to pay to get him.
The upcoming first film features Washington as "retired intelligence officer Robert McCall, whose act of kindness toward a young prostitute (Chloe Grace Moretz) gets him embroiled with the Russian mob." The cast also includes Melissa Leo, Bill Pullman, Haley Bennett, David Harbour and Marton Csokas.