Tom Hardy In Talks To Play Famed London Gangster Twins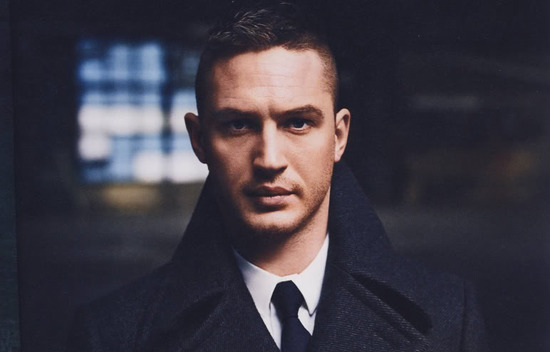 Brian Helgeland adapted a story of famed American gang dealings in L.A. Confidential, and now he's going to chronicle an unusual and notorious pair of London mobsters. He's set to write and direct Legend (title subject to change), in which Tom Hardy may end up playing identical twin brothers Ronald and Reginald Kray, who dominated the London crime scene in the '60s before being sentenced to life in prison in 1968.
Screen Daily reports that Hardy is in talks and considering the project, which plans to shoot later this year. Hardy has already played one infamous British outlaw, Charles Bronson, in the film Bronson from Nicolas Winding Refn.
Ronald and Reginald came up as poor but ambitious young men in the East End, and eventually owned nightclubs and controlled protection rackets and other criminal enterprises. The trailer says that Helgeland's film will concentrate on the very slightly older Reginald Kray "as he sought to control the psychotic tendencies of his younger twin."
In 1990, Peter Medak directed The Krays, which starred real-life twins Gary and Martin Kemp from the band Spandau Ballet. Here's a trailer for that film.
And here's a UK documentary about the brothers: