New 'Grand Budapest Hotel' Featurette And Poster Highlight The Huge Cast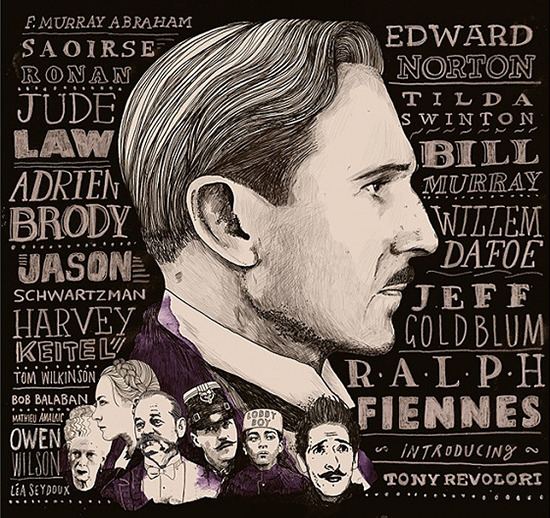 As we get closer to the March release of Wes Anderson's acclaimed new film The Grand Budapest Hotel, distributor Fox Searchlight isn't wasting an opportunity to let us know more about the movie. The latest rounds of promotion include a poster from artist Peter Strain, and a new featurette that features a great rhythmic opening before proceeding to explain the opening volleys of the story. See both below.
The Film Stage pointed to this poster.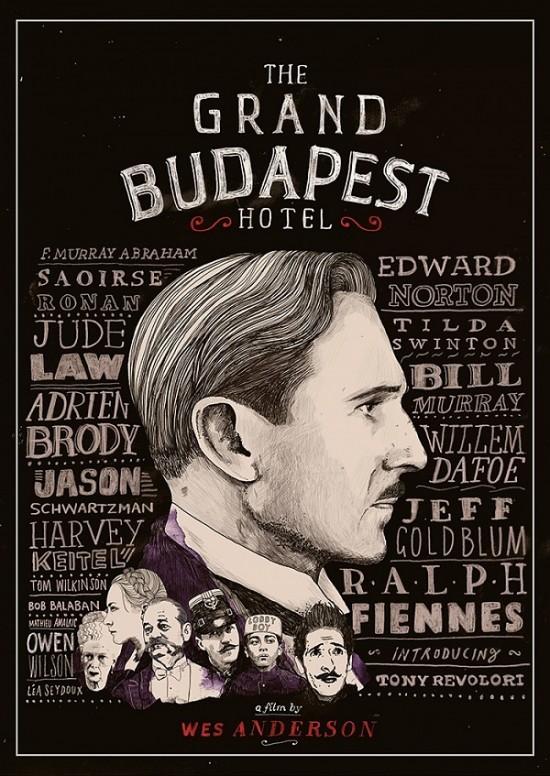 Meanwhile, I truly love the percussive opening of this featurette, but I quickly closed out the video as it seemed to be outlining more of the story than I really wanted. If nothing else, check out that opening
The Grand Budapest Hotel opens on March 7.