Will Smith To Star In Sci-Fi Film 'Brilliance' From Legendary And Universal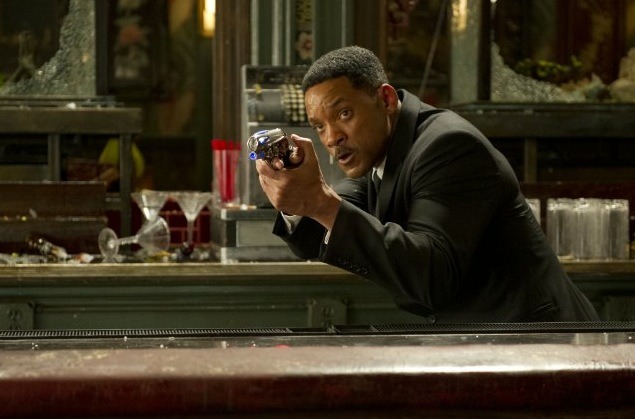 We may receive a commission on purchases made from links.
Will Smith is in talks to star in Brilliance, an adaptation of a novel by Marcus Sakey, to be directed by Julius Onah. It's set in a futuristic world where some people are born with special abilities, and one man uses his higher intelligence to hunt terrorists. Think X-Men meets Zero Dark Thirty.The Wrap broke the news of the potential casting. David Koepp, who wrote Jurassic Park, Mission: Impossible and Spider-Man, adapted the screenplay. Here's the description of the novel from Amazon:
In Wyoming, a little girl reads people's darkest secrets by the way they fold their arms. In New York, a man sensing patterns in the stock market racks up $300 billion. In Chicago, a woman can go invisible by being where no one is looking. They're called "brilliants," and since 1980, one percent of people have been born this way. Nick Cooper is among them; a federal agent, Cooper has gifts rendering him exceptional at hunting terrorists. His latest target may be the most dangerous man alive, a brilliant drenched in blood and intent on provoking civil war. But to catch him, Cooper will have to violate everything he believes in—and betray his own kind.
Legendary and Universal will produce and distribute, and they see Brilliance as a potential franchise for Smith in the mold of that aforementioned Tom Cruise vehicle from Koepp. Sakey wrote the first novel as part of a planned trilogy.
Smith is in need of a major blockbuster hit after years on the sidelines and the disappointment of After Earth. He'll have Focus in 2015, but that seems like a smaller film. Brilliance could be just what the Fresh Prince ordered.