Watch A Proof-Of-Concept Trailer For A TV Series That Doesn't Exist (Yet)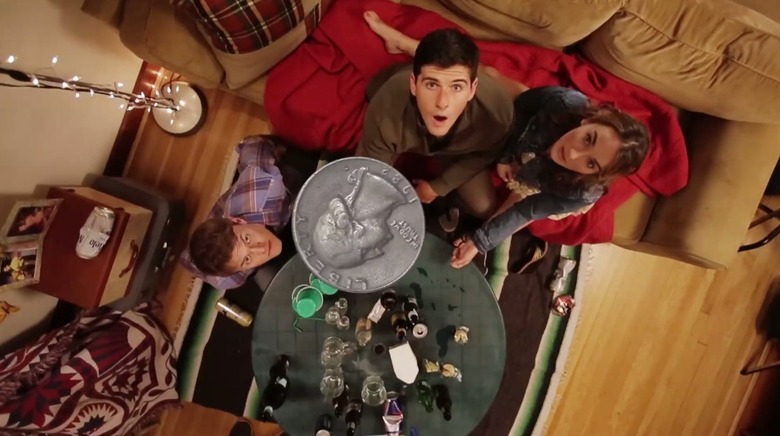 In recent years it's become pretty common for filmmakers to put together proof-of-concept trailers to give studio executives a visual aid for pitches. Sometimes they are edited together from a mash-up of existing movies (which is very time consuming), and other times they involve the filmmakers spending their own money and time to shoot it on spec for real (which is more costly). We've featured some of these on /Film in the past, including Kevin Tancharoen's pitch trailer for The Hunger Games.
While this is a common practice in the realm of film, its isn't done too often in the world of television. Networks usually spend millions of dollars to cast and create pilot episodes, most of which are never aired to the public. So what you're about to see after the jump is unique, a proof-of-concept pitch trailer for a television series that doesn't yet exist.
The pitch trailer was directed by Adam Stein and Sam Friedlander, who co-created the show withRoyal Pains star Mark Feuerstein. Stein and Friedlander met on the Steven Spielberg/Mark Burnett filmmaking reality series On The Lot, where they made it to the final two episodes. (Stein was runner-up on the show.)
Their hour-long drama Flipside follows three best friends as they are graduating from college. The choices they make as this critical moment will likely determine the rest of their lives. This series follows the trio through two possible alternate realities, which may intersect in interesting ways. One reality sees the group staying in their Minnesota hometown and the other follows them as they move to New York City to pursue their dreams.
This is the kind of series I feel like JJ Abrams would have created five years ago, with a mystery box premise, but one focused on human relationships. I've always dug concepts like this, one prior example being the Gwyneth Paltrow indie film Sliding Doors. I'd love to see what they can do with the concept if they're given a season of episodes.
Watch the trailer embedded below:
Stein shot the trailer over two days on a minimal budget of only a few thousand dollars.
"On the first day we did all the New York scenes, then we had the actors cut their hair and change their looks to shoot the Minnesota scenes on second day," Stein told me. "We stole a lot of locations, like, we had the actor climb onto a construction site for that scene."
Most of the budget went into costumes and production design. Stein, Friedlander and Feuerstein are taking Flipside out to networks next week.