Jamie Bell And Kate Mara Joining Fox's 'Fantastic Four'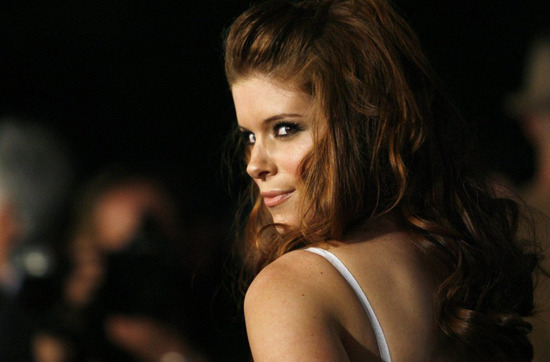 The reports of casting for Fox's new Fantastic Four film, to be directed by Josh Trank, have been plagued by more rumor and speculation than most movies of this type, and to date we don't have any official confirmation of casting choices. So far, Miles Teller is said to be the choice to play Reed Richards, aka the body-stretching Mr. Fantastic, while Michael B. Jordan has long been linked to play Johnny Storm, aka the Human Torch.
Now those casting choices are confirmed, and new reports say that Jamie Bell will play Reed's buddy and eventual teammate Ben Grimm, who becomes the rock-like Thing. And Kate Mara is now firmly linked to the role of Sue Storm, who acquires powers of invisibility and is, consequently, called the Invisible Woman.
The Wrap reports that Bell and Mara will play The Thing and Sue Storm. The site says the actors are "nearing deals to star" in the film based on info from multiple sources. Bell's name hasn't come up in conjunction with the film in the past.While Mara seems like a great choice for Sue Storm, Jamie Bell isn't quite the figure one thinks of in conjunction with Ben Grimm. While Bell is hardly as physically slight as he was in his younger years, he doesn't cut the same figure as Grimm's last on-screen avatar, Michael Chiklis. But much of the work for the Thing would likely be performed via motion capture, with a digital version of the rocky character being used for much of the film. The Fantastic Four is set for June 19, 2015.Update: Variety says that Mara's deal is done, and an offer is out to Teller with deal points being negotiated, and that an offer will be extended to Bell, who became the frontrunner for the role after a new round of screen tests. The trade also has this point, which is implicit in the casting: "Based on the comic "The Ultimate Fantastic Four," the contemporary update will focus on the characters as young men and women."