'Lego' Aftereffects: 'Ninjago' Could Happen Before 'Lego Movie 2', 'Monster Trucks' Begins Casting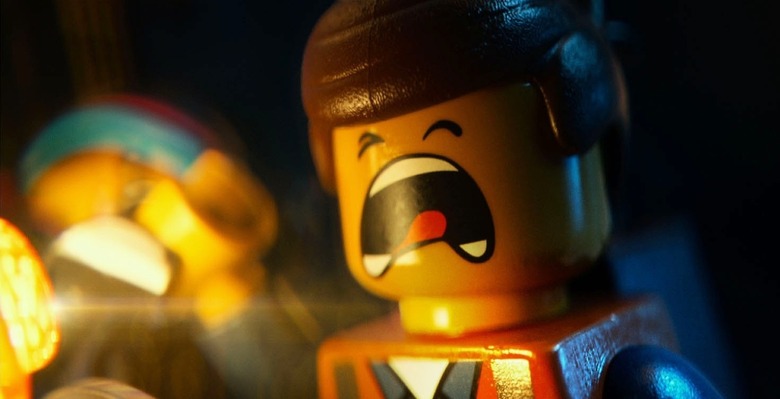 For a while there, it looked like Hollywood might be learning a lesson about toy-based films. Yes, the Transformers franchise continues to rake in the dough, but Battleship was one of the floppiest flops of the year, and Universal scrapped their plans to make movies based on other Hasbro board games.
Then The Lego Movie hit theaters, dominating the box office and earning stellar reviews besides. Suddenly, a Monster Trucks movie looks like a good idea. Such a good idea, in fact, that it's begun casting, with Suburgatory's Jane Levy and X-Men: First Class's Lucas Till eyed for the leads.
After the jump, find out more about that, as well as why Warner Bros. is considering making Ninjago before it gets around to The Lego Movie 2.
In fairness, Monster Trucks has been in the works since last year, well before The Lego Movie opened. But that film's success surely won't hurt Monster Trucks' odds of getting a green light. Should Paramount OK the project, Levy and Till will get official offers and production will get underway this summer for a May 29, 2015 premiere. [TheWrap]
Meanwhile, with $197 million in the bank and counting, The Lego Movie is sure to get a follow-up. But the question Warner Bros. is pondering right now is whether to move ahead with both The Lego Movie 2 and the planned Ninjago spinoff, and if so, which one it wants to make first.
Under the studio's deal with the toymaker, it only has the rights to one Lego Movie sequel. After that, the producers will be allowed to take the franchise elsewhere. Making Ninjago first would help to bolster the studio's relationship with Lego before they get the pieces in place for The Lego Movie 2.
On the other hand, Ninjago is considered a riskier property because its appeal is narrower. The Lego Movie was a four-quadrant hit, whereas Ninjago is likely to attract mostly younger boys. "The success of The Lego Movie is great, but it's also a burden and a curse," said Dan Hageman, who's writing Ninjago with his brother Kevin Hageman. "It set the bar really high for the franchise."
Ninjago boasts many of the same names as The Lego Movie. Dan Lin and Roy Lee, who produced The Lego Movie, are also producing Ninjago, along with The Lego Movie helmers Phil Lord and Chris Miller. Additionally, the Hagemans received "story by" credit on The Lego Movie. One of the few involved without a Lego Movie connection is Charlie Bean, who's directing. [THR]