LOL: Netflix's "Browse Endlessly" Plan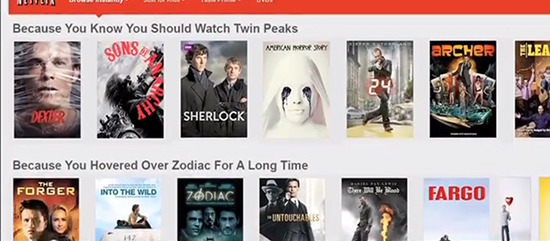 One of the simple truths of home movie watching is you never want to watch the movies that are right at your fingertips. If you own hundreds, even thousands of DVDs, you never want to watch a single one. Instead, we're always pining over something not in the collection. The same can be said for Netflix. The service offers innumerable films on DVD or streaming, yet many of us can never decide what to watch. (In that way, Netflix does replicate the old video store experience!)
The Onion understands and has a report on Netflix's new $5/month "Browse Endlessly" plan, which would offer users the ability to browse all Netflix's titles, but not watch them. Check out the hilarious spoof below.
Thanks to The Onion.
Funny stuff, and so incredibly, embarrassingly relatable. Why do you think that is? That we never want what we have in front of us?