Latest '22 Jump Street' Trailer Has Hilarious Alternate Ending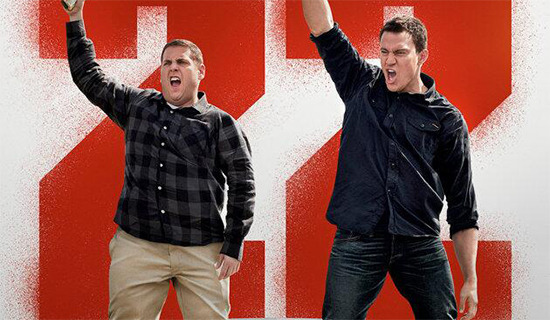 How lucky are we that after Chris Miller and Phil Lord's latest film, The Lego Movie, we only have to wait four months to see their next movie? That movie is 22 Jump Street and, once again, Miller and Lord have their backs to the wall with a sequel to a reboot.
We've already seen two versions of the first trailer, a Red Band and Green Band, and now a third version has been released. It's the green band, with an "alternate ending" but it's worth watching for the one huge laugh alone. Check it out below.
Thanks to Sony for the video.
Tatum's voice at the end slayed me. I might be at the moment with 22 Jump Street where I'm done watching trailers, as several of the jokes have already been ruined. I'm already totally sold, what about you?
22 Jump Street, directed by Phil Lord & Christopher Miller, is written by Michael Bacall, Oren Uziel and Rodney Rothman. It stars Jonah Hill, Channing Tatum, Peter Stormare, Wyatt Russell, Ice Cube and opens June 13.
After making their way through high school (twice), big changes are in store for officers Schmidt (Jonah Hill) and Jenko (Channing Tatum) when they go deep undercover at a local college. But when Jenko meets a kindred spirit on the football team, and Schmidt infiltrates the bohemian art major scene, they begin to question their partnership. Now they don't have to just crack the case – they have to figure out if they can have a mature relationship. If these two overgrown adolescents can grow from freshmen into real men, college might be the best thing that ever happened to them.