Watch Christopher Nolan Honor Film "Alchemists" Who Make Dreams From Silver And Plastic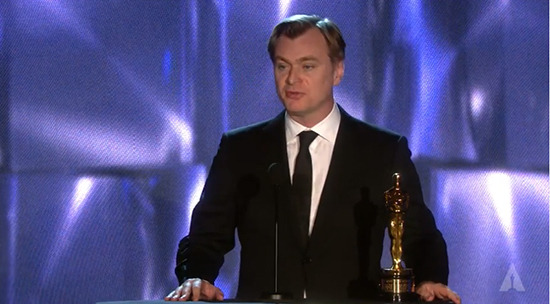 Over the weekend the Academy of Motion Picture Arts & Sciences hosted the Scientific & Technical Awards at the Beverly Hills Hotel. There, one award given out was the Merit Award, on behalf of the technicians who have built and operated film laboratories.
Christopher Nolan, known as an advocate of shooting on film, presented the award, and his comments will be like poetry to those who favor film over digital. Watch his presentation below.
[via The Playlist]