'Frankie And Alice' Trailer: Halle Berry Battles Herself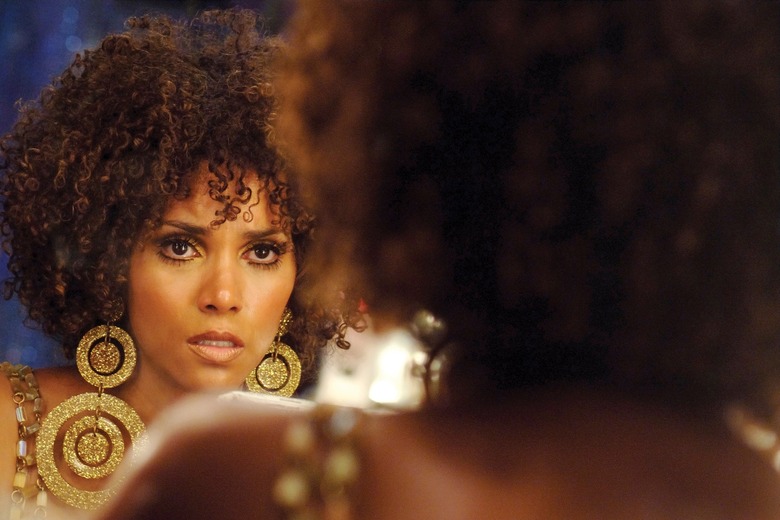 Over three years ago, we saw the first trailer for Frankie & Alice, a fact-based drama about a '70s stripper suffering from dissociative identity disorder. And then... nothing. Aside from a brief, barely publicized awards-qualifying run in late 2010 (which didn't get star Halle Berry any Oscar love, but did earn her a Golden Globe nomination), the picture never received a theatrical release.
But it looks like someone has finally taken the film off the shelf and blown off the dust. Frankie & Alice is now headed for a spring opening, and there's a brand-new trailer to prove it. Hit the jump to check it out.
Here's the video from Yahoo.
Because Frankie & Alice was never properly released, it doesn't have many reviews. However, the ones it has are mostly negative and it's currently pulling a 14% on Rotten Tomatoes. Granted, that's with only 15 reviews in, so Frankie & Alice could still turn it around — but it's hard to imagine this will ever get much acclaim. The trailer looks heavyhanded and cheesy, though Berry seems like she might turn in a decent performance.
Frankie & Alice opens, finally, on April 4. Geoffrey Sax directed.
FRANKIE & ALICE is a moving psychological drama based on the harrowing true story of Frankie Murdoch (Halle Berry), a woman suffering with multiple personality disorder in early 1970s Los Angeles. Directed by Geoffrey Sax, and shot by by Newton Thomas Sigel (Valkyrie, X-Men, Confessions Of A Dangerous Mind, The Usual Suspects), the film also stars Stellan Skarsgård (upcoming The Girl With The Dragon Tattoo), Phylicia Rashad (For Colored Girls) and Chandra Wilson ("Grey's Anatomy").