'Bond 24' Needs A New Cinematographer As Roger Deakins Moves On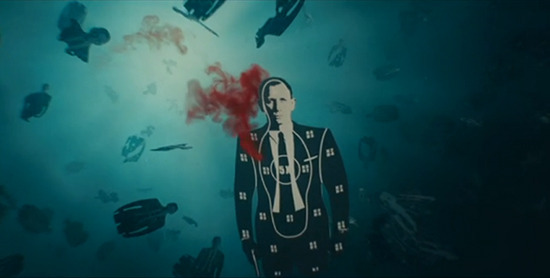 Briefly: Despite the fact that some of the core Skyfall team is returning for the as-yet-untitled Bond 24, one person who won't return to work at Pinewood is cinematographer Roger Deakins. While it would have been more surprising to find that Deakins was showing up for a Bond sequel, I think many people had hoped that might come to pass, given that his work was utterly intrinsic to the success of Skyfall.
The info comes from Kris Tapley of In Contention, who got it straight from Deakins. We don't know what the cinematographer's next film will be; he's in post on Angelina Jolie's Unbroken right now and has been working on How to Train Your Dragon 2 as a consultant. Hopefully this means he'll be free for the next Coen Brothers film. (Though I certainly can't complain about the work done by Bruno Delbonnel on Inside Llewyn Davis — he came on to shoot the film when Deakins was busy on Skyfall.)
Bond 24 will be written by John Logan and directed by Sam Mendes, with Daniel Craig returning as James Bond. It is scheduled for release on October 23, 2015 in the UK and November 6, 2015 in the US.