See Posters For The 2014 Best Picture Nominees Redone In LEGO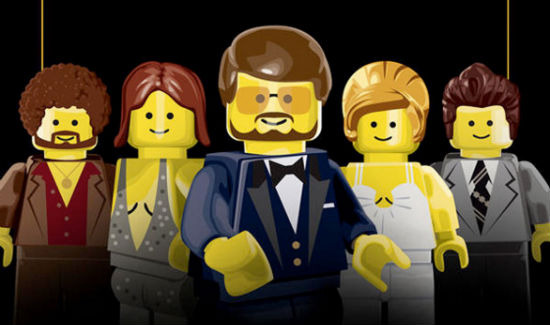 Even before we found out "everything is awesome" in The LEGO Movie, LEGO movie stuff was pretty "awesome" on the internet. The LEGO video games made new fans, and reimagined posters using the construction toys are fairly common place. Huge trailers are regularly adapted into stop motion LEGO versions. Even so, those adaptations are usually for "blockbuster" cinema, big summer and superhero movies.
Now the gang over at Old Red Jalopy have remade the posters for all 9 Oscar nominees for Best Picture with LEGO. It makes sense for some, like Gravity, but 12 Years A Slave? Nebraska? The fricking Dallas Buyers Club in LEGO? Check them out below.
Thanks to Yahoo (via Cinemablend) for the images.
I think the Captain Phillips is the best one, because you get the Tom Hanks Lego fig, but also the hijackers climbing up the ship, which is both aesthetically pleasing and changes the tone of the original poster.
For more of the company who did the work, head to their website.
Who do you think is going to take home the gold on March 2?