'Transformers' Star Jack Reynor Is The Latest Subject Of 'Star Wars' Rumors [Updated]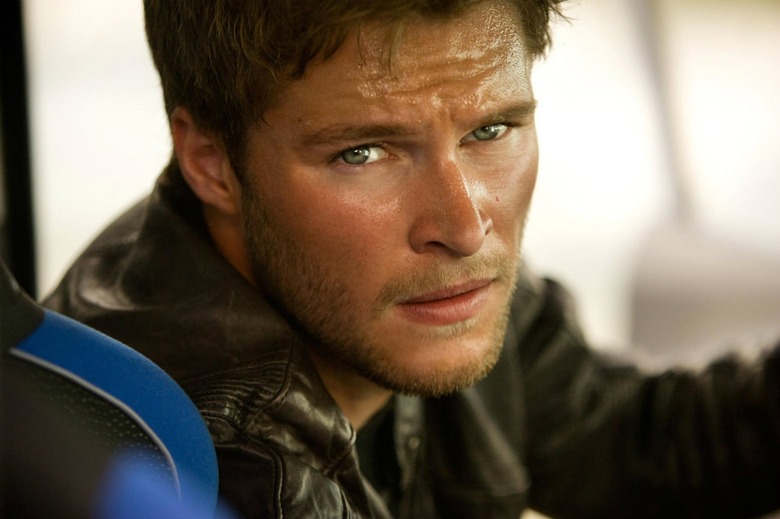 The list of confirmed Star Wars Episode VII actors still hovers around zero, but the list of rumored stars seems to grow longer every week. The latest subject of speculation and gossip is Jack Reynor, who's probably best known for a role that hasn't even hit theaters yet — he's the star of upcoming Transformers: Age of Extinction. More on this story after the jump.
Update: The Irish Independent prints a statement from Reynor's reps saying "There is no truth in that — Jack is not taking on a role in the latest Star Wars film... He has not been approached about a role and there has been no discussion... The rumours started online, but there is no foundation to them."
The 22-year-old actor has recently been making inroads into Hollywood after years spent starring in Irish films. His excellent turn in Lenny Abrahamson's What Richard Did caught the eye of director Michael Bay and led to his casting in Transformers: Age of Extinction, which comes out later this summer. In addition, he had a small role last year in the quickly forgotten Vince Vaughn comedy Delivery Man.
Transformers: Age of Extinction ought to make enough of an impression to get his name out there, but a plum role in Star Wars Episode VII would really crystallize his status as the Next Big Thing. If he really has booked the part, he joins the likes of Jennifer Lawrence and Dwayne Johnson in the ranks of actors with multiple big-budget franchises on their plates.
But that's still a big fat if. For now, all we know for certain is that Reynor is the latest addition to the growing pile of rumored Episode VII stars, which includes everyone from Benedict Cumberbatch to Jesse Plemons to Judi Dench. We'll find out more as we creep ever so slowly toward December 18, 2015.