Watch 'True Detective' Making Of Featurettes, And Download 'The King In Yellow' For Free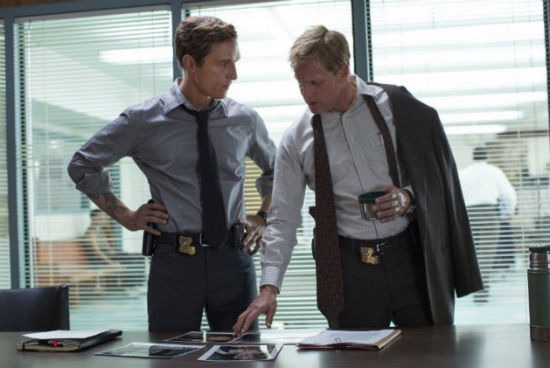 We may receive a commission on purchases made from links.
Things are really heating up on HBO's True Detective. The crime drama created by Nic Pizzolatto and directed by Cary Fukunaga has sparked all kinds of speculation, debate and praise from critics and fans alike. Last week the focal point of discussion was the epic tracking shot. This Sunday's episode, The Secret Fate of All Life, finally broke the show's past and present structure with elements of subtlety and surprise.
There are only three episodes left of the show — at least in this first season incarnation with stars Matthew McConaughey and Woody Harrelson. So now is as good a time as any to delve into the mythology and making of the series. Below, we've found two making of featurettes about this week's episode, plus a free download to the book The King In Yellow by Robert W. Chambers, which is becoming a heavy influence on the show.
Here are the behind the scenes featurettes for Episode 5. If you go to this link, you can see more for previous episodes as well. Eventually, upcoming behind the scenes pieces will be in that playlist, too.
Next, io9 did a great article last week about how Robert W. Chambers' fantasy collection The King in Yellow has been influencing the show. That was never clearer than this week with a focus on a mysterious character called "The Yellow King." And wouldn't you know it? Badass Digest realized the book is available on Kindle, for free, Monday. Here's a direct link.