Latest 'All Hail The King' Clip Features Easter Egg Teasing New Marvel Villain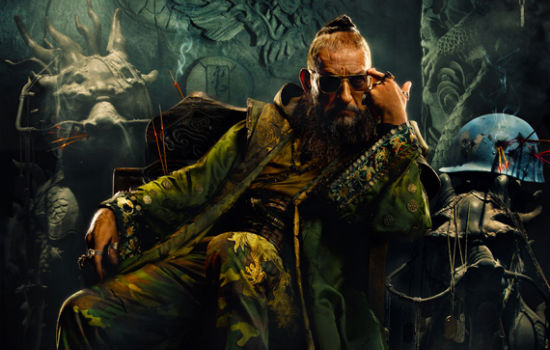 On first watch, this latest clip from Drew Pearce's Marvel One Shot: All Hail The King, is just a funny gimmick. It shows how Trevor Slattery (Ben Kingsley) is completely adored in prison. But the real stuff is all in the details. First of all, this is Seagate Prison, which is the prison in which Luke Cage is confined, and from which he eventually breaks out. Second of all, another prisoner has a mysterious tattoo that ties into another Iron Man storyline. Does this one minute clip of the short, which will be out in its entirety next Tuesday on the Thor: The Dark World Blu-ray, set up something huge? Check it out below.
Thanks to USA Today for this clip. Watch it first.
Next up, Pearce – who wrote and directed the short – spoke to MTV last week and specifically referenced this scene:
There's a lot of Trevor Easter egging in there. I think it's definitely worth looking up the young prisoner that asks Trevor to do an impression of the Mandarin. It's definitely worth people keeping an eye on as a character. What you can't quite see is that there's a tattoo by his eye that isn't a teardrop, as one might normally expect, but is actually a tiny chess pawn tattoo.
When you watch the whole short, you'll realize that character is named Fletcher Heggs (played by Allen Maldonado). In the Marvel universe, that's the real name of a character called the Knight, who works for Obadiah Stane. Stane (played by Jeff Bridges in the first Iron Man) created a group of assassins named the Chessman, one of which was the Knight. Hence the tattoo in the short. So does this mean Stain or Heggs will be coming back? Probably not, but it opens a door, which is what the Marvel Cinematic Universe is great at doing.
If you can, stay spoiler free on All Hail The King. It has some awesome stuff in it, not including this easter egg. Until then, though, what do you think about the above clip?