The Best Of Toy Fair 2014: 'Ghostbusters,' 'Transformers,' 'Guardians Of The Galaxy,' 'Ninja Turtles'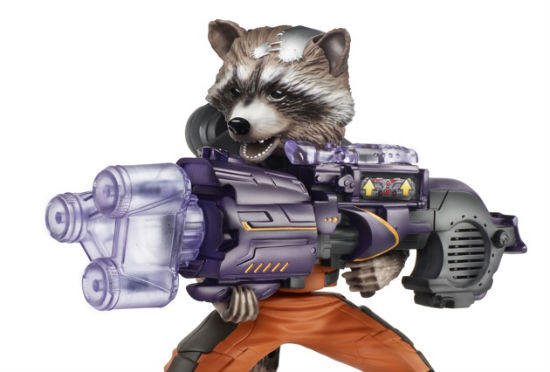 Toy Fair 2014, the preeminent event on the toy calendar for this year, is currently going on in New York City. This is the week where all the biggest toy manufacturers in the world reveal their latest work and newest licenses. Often, they tie into some of the biggest upcoming movies. Mysterious films like Guardians of the Galaxy and Transformers: Age of Extinction are a little more familiar once the toys are revealed, while old standards like Ghostbusters, Ninja Turtles, Star Wars and so many others all show the world what they have coming up next.
There's so much news coming out of Toy Fair, in fact, it can be mind-boggling and even stressful for collectors. Below, we've grabbed the cream of the crop so you'll at least have the basics of what's going on in the movie related toy world.
First up, here's a super cool set of images giving a look at Grimlock and Optimus Prime from Transformers: Age of Extinction. These are from Hasbro. Thanks to Comic Book Movie.
Next, here's a hodgepodge of awesome images, including a few new retro toy lines, the Ghostbusters Lego, Breaking Bad from NECA, Ninja Turtles, a potential Captain America: The Winter Solider spoiler, a new scene from Guardians of the Galaxy and more.
These images are from Collider, Comic Book Movie and Coming Soon, just three of the sites covering the crap out of Toy Fair. Head to those links more images and information.